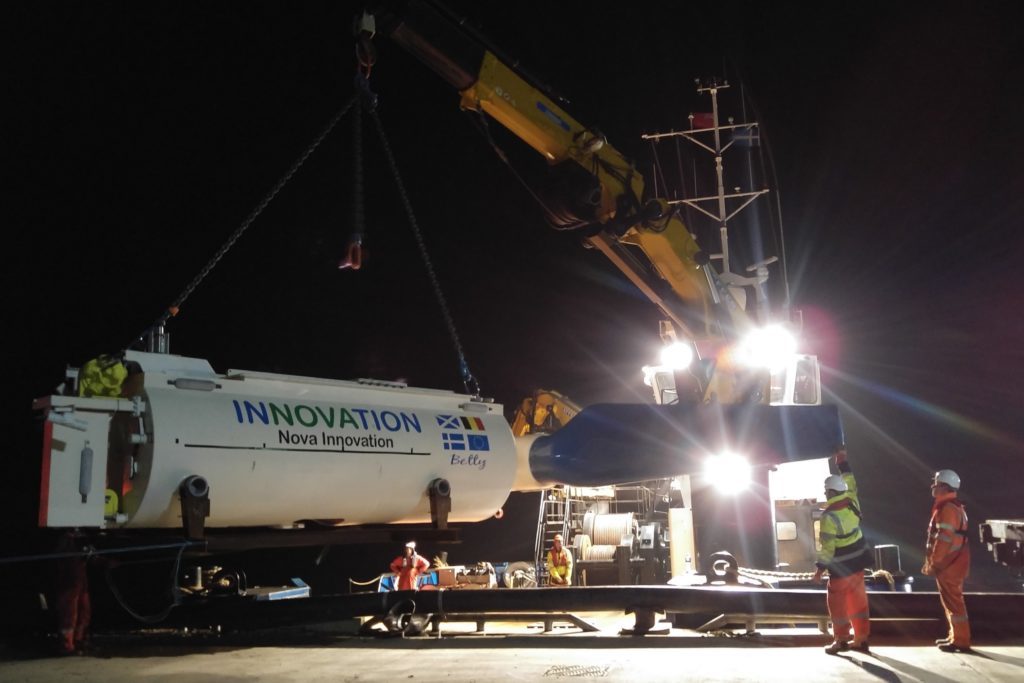 A Shetland tidal firm has today smashed through its initial crowdfunding target, received an investment of more than £700,000.
Nova Innovation, whose tidal project is based at Bluemull Sound, announced last month it was seeking to raise £500,000.
But more than 900 new investors saw the firm exceed the target by more than £200,000 in just two weeks.
Nova launched its first tidal turbine off the coast of Shetland in 2016.
The Edinburgh-headquartered firm said the finding campaign would "fast-track" its tidal technology and grow its expansion across Europe and the US.
Nova Innovation chief executive Simon Forrest said: "In the face of the declared climate change emergency, we are on a mission to transform the power of the oceans across the world into clean, predictable energy.
"Responding to the growing clamour for action, we are now offering the wider public the opportunity to invest in this ground-breaking green solution.
"We have been overwhelmed by the response, which demonstrates to us the public appetite for new, clean, sustainable solutions to the climate challenge."
Nova claim the sector could create a net benefit to the UK of £1.4 billion by 2030 and up to 14,500 jobs in the UK by 2040.
In August, Nova announced the completion of a project aiming to reducing the cost of the technology by 30%.
Its three-year Tidal Turbine Power Take-off Accelerator (TiPA) project hopes to reduce the cost of tidal power through increased efficiency and long-term reliability testing.
Siemens, Aberdeen-headquartered Wood, Edinburgh University, SKF, Delft Technical University and RWTH Aachen University are all part of the project.
Nova has also worked with Tesla, which combined energy storage with its tidal array to create the world's first tidal power station.
Recommended for you

Universities are key to tidal energy development