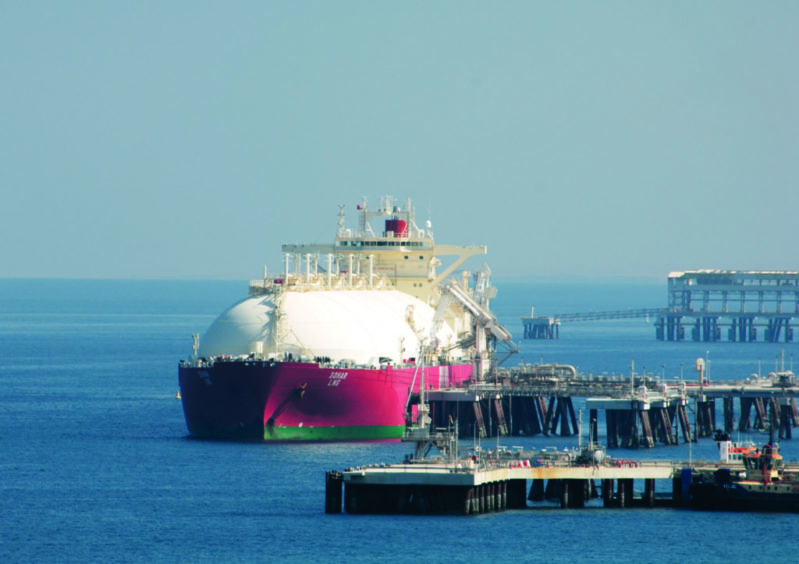 Vitol has signed a sale and purchase agreement (SPA) with Nigeria LNG (NLNG), for some production from Trains 1, 2 and 3.
Vitol's head of LNG Pablo Galante Escobar and NLNG's managing director Tony Attah signed the agreement on December 11.
This will involve the supply of 500,000 tonnes per year for 10 years, starting in October 2021. The LNG will be on a delivered ex-ship (DES) basis. The three trains each have capacity of 3.3 million tpy.
"We are delighted to be partnering with NLNG and look forward to working together to build on new opportunities," Escobar said. "Vitol has a long history of investing in Africa and of participating in Nigeria's energy sector."
NLNG has said the deal highlights its drive for "mutually beneficial partnerships … in a low carbon world where gas/LNG will continue to be the preferred complementary energy source alongside renewables".
NLNG is in the process of working towards a final investment decision (FID) for a seventh train at the facility, which will take capacity to 30mn tpy. The deadline has been pushed back repeatedly, with the most recent forecast calling for FID by the end of 2019.
Vitol traded 7.8mn tonnes in 2018, from 7.4mn tonnes in 2017, which was up more than double from the volumes seen in 2016.
The trader announced a deal with Mozambique's Empresa Nacional de Hidrocarbonetos (ENH) in September this year, establishing a joint venture, ENH Energy Trading. This will focus on commodities, in particular LNG, LPG and condensate, the trader said, in light of the East African country's expected rise.
Vitol signed a deal with Angola LNG in 2017 on a sales agreement, on a similar DES basis to the Nigeria deal. The volumes were not disclosed. Vitol also signed a deal with Petronas for the supply of 800,000 tpy from 2024, primarily from the LNG Canada project, and with Cheniere Energy for 700,000 tpy of LNG.
NLNG is majority owned by Nigerian National Petroleum Corp. (NNPC) with 49%, while Shell has 25.6%, Total 15% and Eni 10.4%.
Recommended for you

BP contracts entirety of Woodfibre's net zero LNG