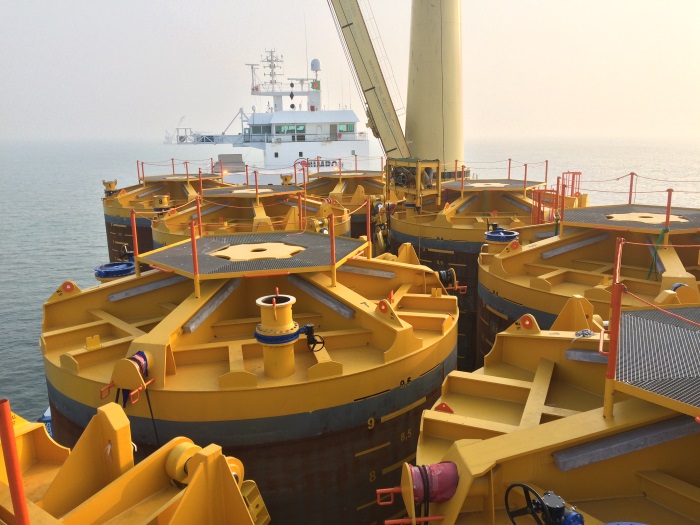 Nigeria LNG (NLNG) has signed gas supply agreements (GSAs) to supply three of its existing trains – plus the seventh, which is yet to reach a final investment decision (FID).
A ceremony was held at Nigerian National Petroleum Corp.'s (NNPC) headquarters in Abuja for the GSAs. NLNG's managing director Tony Attah signed the deals with three joint ventures, Shell Petroleum Development Co. (SPDC), Total E&P Nigeria (TEPNG) and Eni's Nigerian Agip Oil Co. (NAOC).
"NLNG Train 7 is of utmost significance to the country," NNPC's head Mele Kyari said. "Delivery gas to Train 7 is key. Gas supply is one of the critical conditions to be delivered and we can't build the plant until we have confirmed gas supply." NNPC said via Twitter that the supply deal for Trains 1, 2 and 3 would run for 10 years, and for Train 7 it would be 20 years.
Oando Group is part of the NAOC venture and said it had a total supply obligation of 850 million cubic feet (24 million cubic metres) per day, of which 344.6 mmcf (9.8 mcm) per day was for the first three trains and 505 mmcf (14.3 mcm) per day was for Trains 4, 5 and 6. One of the GSAs signed was a renewal of the supply agreement for Trains 1, 2 and 3.
The domestic company went on to say the second GSA covered a contracted quantity of 294.7 mmcf (8.3 mcm) per day for Train 7, which it predicted would come on stream in 2024.
"The signing today is one of the critical conditions precedent to Train 7 FID," Attah said. "We have had excellent relationships with the gas sellers for years and this GSA signing consolidates that relationship. NNPC has said it hopes FID will be reached on Train 7 this month.
The GSAs follow a pre-payment agreement on the supply of gas with the three joint ventures in October.
There is a clear sense of missed opportunity and frustration from NLNG. "The best time to develop our gas resources in Nigeria is yesterday. The next best time is now," Attah said. The sixth train started producing in December 2007, with the official saying the country should be constructing its 12th train by now. "The conveyer belt is rolling again with Train 7, on the back of today's signing."
"The execution of the GSA is another positive stride in our journey to becoming the leading independent exploration and production company; being a 20 year guaranteed income stream it will strengthen our financial position as well as demonstrate to our key stakeholders the company's growth potential," said Oando's CEO Wale Tinubu. The deal also helps the venture in its bid to halt flaring, he said.
Saipem, Chiyoda and Daewoo E&C (SCD) was chosen as a contractor to work on NLNG Train 7 in September. NNPC has a 49% stake in NLNG, while Shell has 25.6%, Total 15% and Eni 10.4%.
There has been some recent talk of Brass LNG. Senator Ovie Omo-Agege said the country had missed out on revenues of $20 billion as a result of a failure to go ahead with the project. Investing the estimated $16bn in the two train plant, capable of producing 10mn tpy of LNG, could recover costs "within the first five years of completion", he said in a statement at the end of November.
Recommended for you

NNPC 80% ready for an IPO, Kyari says