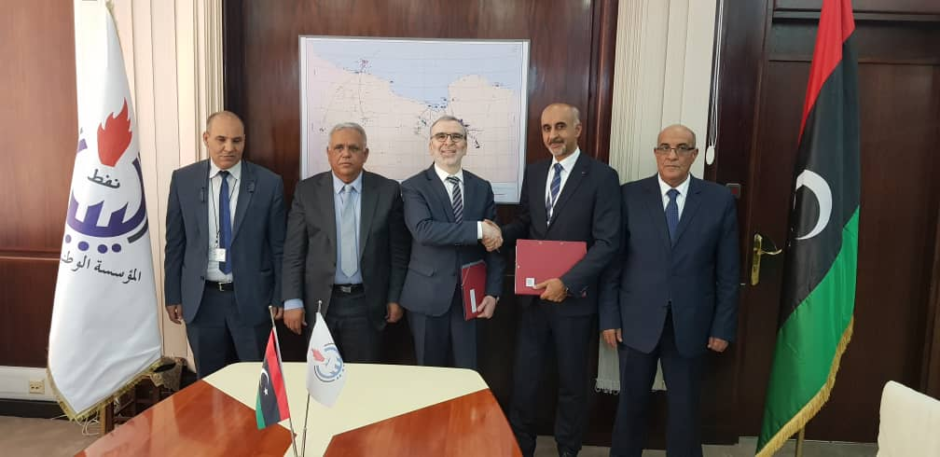 Wintershall's local subsidiary has signed two exploration and production-sharing agreements (EPSAs) with Libya's National Oil Corp. (NOC) after compromising on licence terms.
The local unit, Wintershall Aktiengesellschaft (WIAG), signed the deal on Areas 91 and 107, which had previously been 96 and 97 respectively. WIAG will transfer operatorship of the onshore Sirte Basin fields to a joint operating company, Sarir Oil Operations, by mid-2020. The new operator will be 51% owned by NOC and 49% by WIAG.
The Libyan government ratified the EPSAs before NOC and WIAG, allowing them to enter into force immediately. Wintershall said. The EPSAs will be retroactive, dated to January 2008. The EPSA for Area 91 will expire in 2036 and on Area 107 in 2037. The agreements conform to the EPSA IV standard, representing a major concession from Wintershall, which had previously resisted these terms.
A statement from NOC on the agreement said Wintershall had agreed to cover exploration costs on the two areas and half of the development cost. In addition, Wintershall will provide $150 million for social responsibility projects. In particular, NOC said Wintershall would drill two wells on Area 107.
The German company had been considering a sale of its Libyan assets, where it had been struggling for some time.
NOC's chairman Mustafa Sanalla had accused the German company of evading its obligations under Resolution 270 – a law passed by the Tripoli-based Presidency Council (PC). Sanalla, at the time, said this was beyond the PC's authority and that such powers were held by NOC. The dispute with Wintershall had taken around 160,000 bpd of production offline, he said, costing Libya around $250mn per month.
The statement from Wintershall said Sarir Oil Operations would operate the fields in a reliable manner. WIAG is a joint venture of Wintershall and Gazprom E&P International, with the Russian company holding a 49% stake in the unit.
The As-Sarah field is on the new Area 91, in the Al-Wahat municipality, and has production of around 55,000 barrels per day. This is the most important field in Wintershall's Libyan assets, which have total production of around 80,000 bpd.
The German company also has a stake in the offshore Al-Jurf oilfield and operates Areas 58, 69/70/86/87 and 88/89. While Al-Jurf is still producing, work in the other areas has been suspended under a force majeure declaration issued in 2014. Wintershall has been open about its security difficulties in the North African state.
This agreement marks the second major dispute to be resolved this week by NOC. The company struck a deal with Total earlier, approving the French company's acquisition of a stake in the Waha concessions in exchange for major spending commitments.