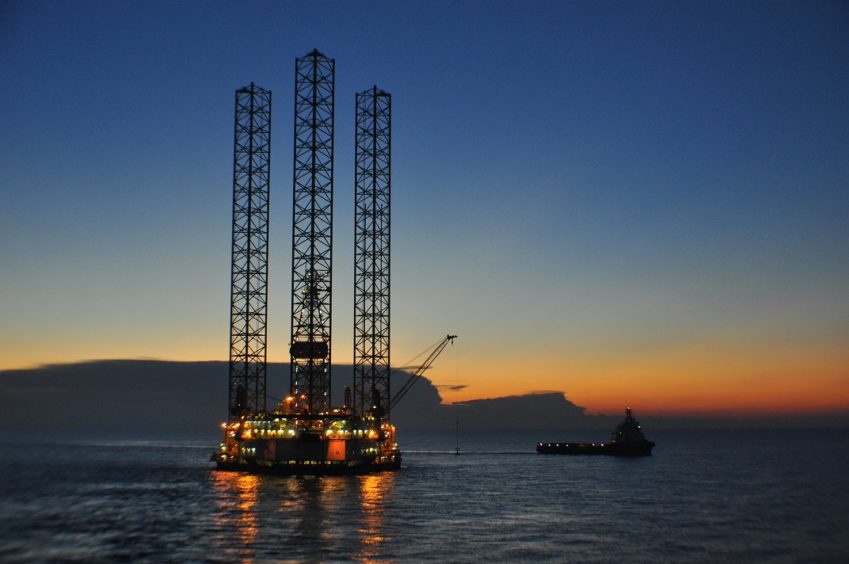 Texas-based Vaalco Energy's production in Gabon is more than 6,000 barrels per day of oil, up 73% from its 2019 average.
The company has been working on a drilling programme with two wells producing beyond expectations and a recently completed workover, on the Etame 10H well, bringing another 600 bpd of output, of which 160 bpd is net to Vaalco. The company has a 31% working interest in the licence.
This fits with the US company's routine of carrying out drilling programme every 18-24 months, Vaalco's CEO Cary Bounds told Energy Voice. "This has been the trend for many years and we will continue this in future." The company's success has been tied to its Gabonese asset for many years, for good reason, but the leadership are once more thinking of expansion.
Drilling
The Etame 9H well began producing in December 2019, with gross production of 5,500 bpd, of which 1,500 bpd is net to Vaalco. The Etame 11H began in early January, with 5,200 bpd gross, 1,400 bpd net to Vaalco. This were both above expectations, although flow rates have declined from the first well and are expected to follow suit from the second.
"The declines are not yet a worry and did not surprise above us, with production so far above expectations," Bounds said. "Those wells should stabilise at a rate of around 3,000 bpd. Those successes are a credit to our subsurface team with the wells drilled on the highest reservoir quality – it's a world-class reservoir."
Work on another appraisal well has begun, the Southeast Etame 4P, from the Southeast Etame North Tchibala (SEENT) platform. This is focused on a previously undrilled Gamba formation and completes the drilling required under its production-sharing contract (PSC) extension.
Success here would be followed with another development well, Southeast Etame 4H. This would target 4-10 million barrels of prospective resources.
Following the drilling on Southeast Etame, Vaalco said it intended to complete additional workovers to replace pumps that were nearing the end of their expected lives. These may add production and improve efficiency, the company projected.
Infrastructure advantage
Vaalco has been in Gabon since 1995 and producing since 2002. Bounds described the company as having been transformed since 2016, when Vaalco was in particularly difficult position amid low oil prices. The licence in Gabon was valid only until 2021, which was not enough time for additional investments to pay off.
"Since then, we've extended the licence in Gabon, reduced costs and optimised production. Today, we have no debt and there's another 20 years on the licence," Bounds said. "There's plenty of drilling left to be done in Gabon, it's a very good place to be working."
One of Vaalco's strongest advantages is that, with infrastructure in place, additional volumes can be added at very low cost. "Production is up and operating costs are largely fixed, with very little variable. If we increase production, it's pretty much all gains." The deeper Dentale sand is an area of interest for Vaalco, which has been focused on the Gamba.
Bounds was not to be drawn on the subject of where the oil price might go, but said Vaalco was positioned to manage whatever may come. "Our cost structure and production will manage through the next few years and we can keep on executing drilling programmes and satellite discoveries."
Expansion
Vaalco is once more considering a move beyond its Gabonese roots. The company has made some forays along similar lines in the past, having entered the North Sea in 2007 with little success. This time, it would be different, Bounds said.
"We need to leverage our in-house skill set: operating offshore oil in West Africa. We don't have a team for the onshore US," Bounds said, saying the company had good relationships with a number of governments and that it knew how to overcome import and export issues, while also abiding by anti-corruption laws. "We're actively looking at acquisition opportunities with development upside, which may be too small for a major, but has upside for us."
The company may consider taking on debt to fund an acquisition, as long as the board believes such a commitment is manageable, or may offer a merger. The latter reason goes some way to explaining Vaalco's decision to list in London in late 2019, Bounds said, which allows it to be better known.
Vaalco has held Block P in Equatorial Guinea since 2012, with the modest Venus discovery, and is seeking to bring in a partner to cover the costs of drilling a new well. A potential solution has been found with Nigeria's Levene Energy Group, which has aspirations of entering Equatorial Guinea's upstream but is not qualified as an operator in the country.
Under an agreement between the two companies, Vaalco has agreed to act as operator on three blocks awarded to Levene under Equatorial Guinea's recent licence round. In exchange, Levene will carry Vaalco on the drilling of the exploration well. The deal has not been finalised, Bounds said, but the agreement looks attractive with no financial commitments from Vaalco for the activity.
Recommended for you

Vaalco starts up second well, spuds a third