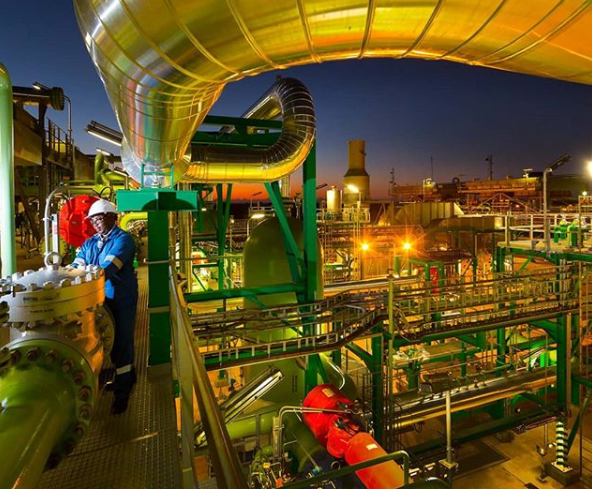 Scrapping its dividend, Sasol laid out a tough set of results with earnings down 72% at 4.5 billion rand ($297 million) with its Lake Charles project in the US continuing to drag the South African company down.
"The first half of our financial year was again characterised by volatile macroeconomic factors as well as an uncertain global political environment, both impacting product supply and demand. To a greater extent, it was the weak global macro economy that affected our business," said Sasol's CEO Fleetwood Grobler.
"Our foundation business delivered satisfactory operational results with a strong volume, cost and working capital performance," he said.
The Lake Charles Chemicals Project (LCCP) is 99% complete, the company said, with costs at $12.8bn. The project's ETO unit reached beneficial operations as of the end of January, while the LLDPE and EO/EG units are producing at targeted levels. The low-density polyethylene (LDPE) unit is expected to begin operating in the second half of this year.
Grobler said the LCCP would "significantly strengthen our position as a global chemicals company … However, we are disappointed by the challenges with the LDPE unit start up. As we near the end of the project's capital spend phase, approximately 80% of total installed output is online." The company lost its co-CEOs in October 2019 to problems at the LCCP.
The delay at the LDPE unit is partly as a result of a pipe failure in January, with replacements having long lead times.
Production of synthetic fuels was up 4%, while base chemicals sales were up 21% and performance chemicals up 6%.
The Oryx gas-to-liquid (GTL) plant, in Qatar, is expected to provide utilisation of 55-60% this year as a result of a planned shutdown in the second half. The company has an interest in the Escravos GTL plant, in Nigeria, which saw both of its trains taken offline in August 2019 for a planned shutdown. They were returned to operations in December 2019.
Gearing also rose, though, to 64.5% from 56.3% as of June 2019. Lenders have agreed to loosen covenant restrictions for this period and the one closing in June 2020.
Sasol said it has nearly completed a strategic review process, which it began in 2017, and found assets that could be sold for more than $2bn.
The decision to skip the dividend was not taken lightly, the statement said, but it was taken in order to protect the long-term interests of shareholders.
Earnings in Mozambique increased by 12% driven by an improved exchange rate, while Gabon was down 66% as a result of lower volumes and lower prices.