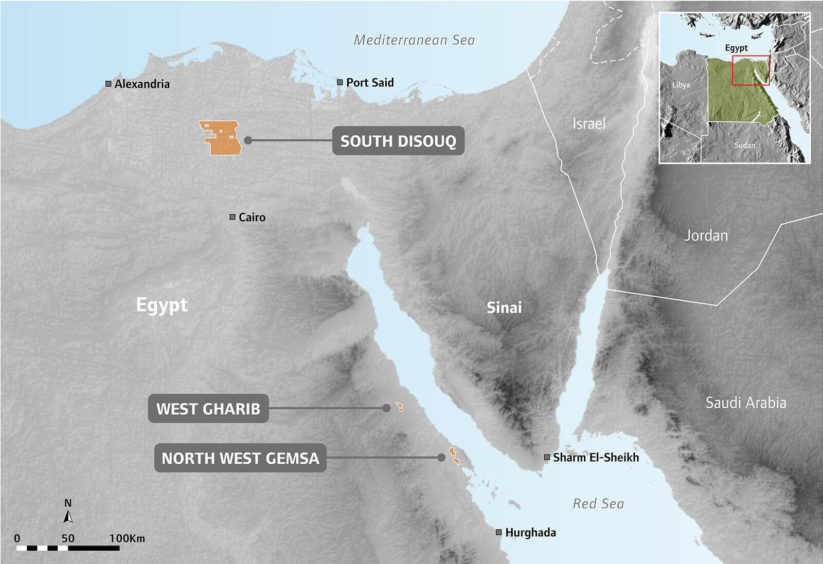 SDX Energy has made a commercial discovery at the SD-12X well, in Egypt.
The company said the well, known as Sobhi, was drilled on the South Disouq exploration permit onshore in the Nile Delta. It reached a measured depth of 7,245 feet (2,208 metres) with 108 feet (32.9 metres) of gas-bearing sands near the base of the Kafr El Sheikh formation.
The sands had average porosity of 20%, with SDX estimating that the well had found around 24 billion cubic feet (680 million cubic metres) of gas and condensate. Anything over 8 bcf (227 mcm) would be commercially developable, the company said.
The well is being completed and will be tested within the next few weeks.
Sobhi could be linked via a 5.8 km tie-in to the Ibn Yunus-1X site, from where an existing link runs to the South Disouq central processing facility (CPF). The tie-in would cost an estimated $3.5 million. The total cost of the well will be around $3.7mn, which SDX chose to fund on its own.
Should the company's partner want to participate in the well, it would have to pay its 45% equity share plus a premium of 300%. It farmed out a 45% stake in the concession to IPR in 2015.
"This is an excellent result for SDX and fully justifies our confidence to drill this well on a sole risk basis. South Disouq represents our flagship asset and in the current economic climate this fixed price, low cost gas development is highly cash generative for the group," said SDX's CEO Mark Reid.
The Sobhi find can extend production plateau at South Disouq, which started up in late 2019, until 2023-24.
Speaking to Energy Voice when SDX's results came out, Reid noted that the company had not yet seen service providers "aggressively pricing" in order to win work, although it has not yet moved into a tendering phase.
Recommended for you

SDX agrees sale to Canada's Tenaz