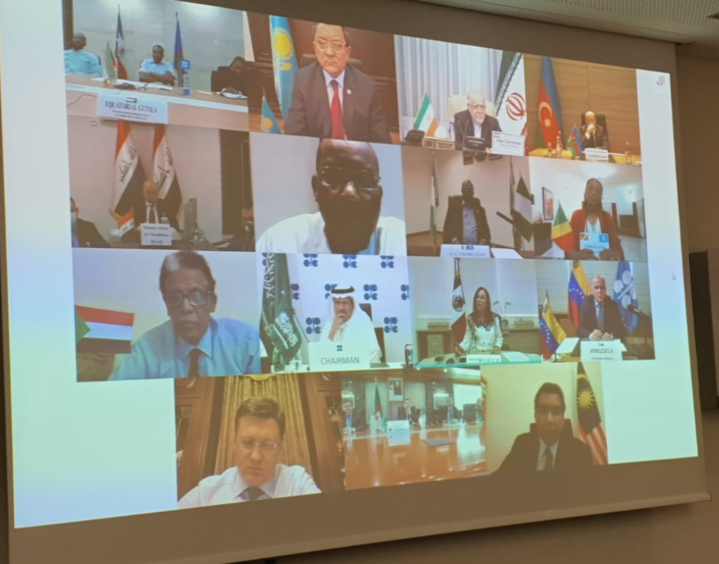 "Baselines matter" is one takeaway from the deal brokered over the weekend to save the market.
The agreement was hailed by US President Donald Trump as the "big oil deal" but the decision to use October 2018 as the baseline month for production leaves some wriggle room that will blunt production cuts.
In early 2019, OPEC in its monthly oil report put October 2018 production at 32.358mn bpd, according to secondary sources. As of February this year, production was put at 27.772mn bpd.
The OPEC agreed cuts take October 2018 as the baseline for production, bar Saudi Arabia and Russia which will both take 11 million barrels per day. The two states are expected to reduce output by 2.5mn bpd each.
Angola and Nigeria expect to cut production by around 22.7%.
In a statement hailing the weekend's deal, Nigeria reported its production at 1.829mn bpd in the October 2018 reference month. This is higher than the secondary sources number reported at the time, of 1.76mn bpd – and higher than the 1.635mn bpd it claimed to be producing at the time.
Nigeria expects to produce 1.412mn bpd in the first phase of deepest cuts, a reduction of 22.8%. If the country had used its self-reported number from the baseline date, it would be aiming to produce 1.26mn bpd.
The statement from Nigeria's Ministry of Petroleum Resources went on to note that the country's condensates are exempt, putting production of these at 360,000-460,000 bpd. The ministry said the deal was expected to add $15 per barrel to prices.
Angola's Ministry of Mineral and Petroleum Resources said its production in 2018 was 1.528mn bpd. The proposed reduction in output would see its allowed quota set at 1.18mn bpd, it calculated. The ministry said it had expected production this year to reach 1.36mn bpd.
Libya is exempt from the deal, owing to its long-running civil war, although the country has seen production drop from 1.13mn bpd in January to below 90,000 bpd in the last week. Iran and Venezuela are also exempt and have seen production fall by a cumulative 1.7mn bpd since 2018.
Algerian Energy Minister Mohamed Arkab was quoted by local news agency APS as saying the initial round of cuts would see the country trim output by 240,000 bpd. Algeria produced 1.057mn bpd in the October 2018 reference month, with this having fallen to 1.007mn bpd as of February this year.
The OPEC+ group has said it will take a total of 9.7mn bpd of production off the market for May and June. From July to the end of the year, the reduction will be scaled back to 7.7mn bpd and then for 2021 into April 2022 it will aim for a 5.8mn bpd cut.
Another meeting is due to be held online on June 10 with OPEC and its partners considering further action.
The OPEC+ agreement was welcomed by the African Petroleum Producers' Organization (APPO). In a statement, the group said its members that were not involved in the weekend's deal were "also committed to contributing to the global efforts at stabilising the oil market, by effecting adjustments on their daily productions".
The APPO planned to tell the OPEC secretariat of its adjustments as soon as possible.
South Sudan, which is not a member of APPO, welcomed the OPEC+ deal and said it was working to increase its production. Current output is around 185,000 bpd and it is aiming to secure more investments in order to reach 300,000 bpd.
Recommended for you

Nigeria scaling up deepwater, LNG plans, NNPC boss confirms