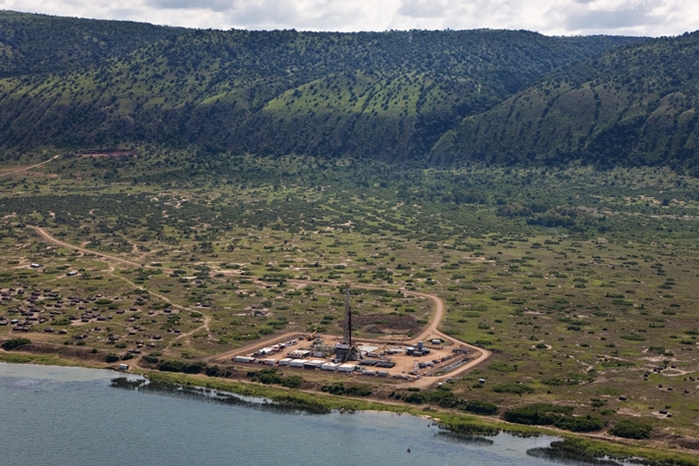 The African Development Bank (AfDB) has denied that it plans to support the proposed East African Crude Oil Pipeline (EACOP).
The bank said it was committed to financing renewable energies and that its NEPAD Infrastructure Project Preparation Facility (IPPF) had not provided financing to upstream or pipeline projects in East Africa.
The denials came in response to reports of letters sent by civil society groups calling for AfDB to withdraw its support.
The bank said it had made no commitments to the EACOP and it was not included in the lending programme.
In 2019, it said, 36% of its financing approval were related to climate action, with plans to double climate financing to $25 billion between 2020 and 2025.
The EACOP is intended to run from Uganda's Lake Albert fields to the Tanzanian port of Tanga. This would be a distance of 1,445 km and would need to be heated, in order to allow the oil to continue flowing. It would be the longest heated pipeline in the world.
A letter from various environmental groups was sent to the AfDB's head Akinwumi Adesina in mid-March asking the bank to reject a request for funding the EACOP plan. There had been reports that Uganda and Tanzania had hoped to secure assistance from the AfDB on the pipeline plan.
"Financing a project that would tie Uganda and other countries in the region to an oil-dependent future is incompatible with the bank's aim of helping African countries in the transition away from fossil fuels," the letter said, which was signed by 102 groups.
The letter said the EACOP plan was incompatible with the Paris agreement, the need for forced resettlements and threats to water, livelihoods and biodiversity. The pipeline would require $3.5 billion of financing, the letter said.
While the AfDB has talked of its focus on climate action, it did agree to provide $400 million to support the Total-led Mozambique LNG project, which reached final investment decision (FID) in mid-2019. The bank noted that some of the gas was going to the local market and that it was aimed at supporting "economic diversification and industrialization in both Mozambique and across SADC".
Whether the AfDB supports the plan or not, it is struggling for traction. Discoveries were made in Lake Albert in 2006 but development has been slow, largely because of local political problems. Progress appeared to being made in 2019 until a deal involving reapportioning of equity stakes in the three upstream partners broke down.
The discussion comes as AfDB president Adesina is seeking to win a second term at the organisation, in a contest due in late May. Allegations of misconduct have been leaked against Adesina, raising concerns about supposed ethical violations.
Recommended for you

SMBC follows StanChart, disavows EACOP role