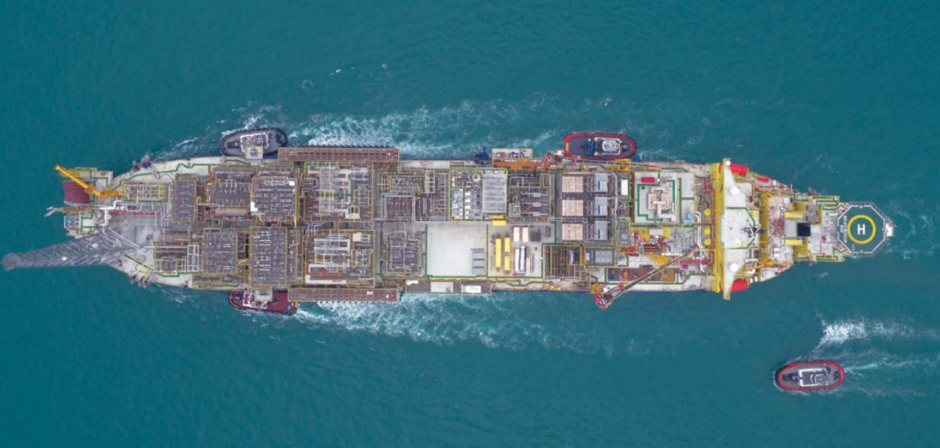 Ghana's Ministry of Energy has called for Eni and Springfield Exploration and Production to begin a process of unitisation covering the companies' Sankofa and Afina finds.
A letter dated April 9 that appears to be from the ministry and addressed to the two companies was provided to Energy Voice by industry insiders. The letter says it is the position of the Petroleum Commission that the Afina and Sankofa finds "were one and the same".
The letter directed Eni and Springfield to exchange data on the find. Within 30 days of the letter, they are required to begin a process of unitisation. The companies were asked to provide a draft agreement on this to the ministry within 120 days of the letter.
As such, work must have begun by May 9. Failure on the part of the companies to make progress on this could see Energy Minister John-Peter Amewu set the terms of such an agreement.
The Energy Ministry and Petroleum Commission were asked for comment, as were Eni and Springfield.
"Eni is in contact with all the pertinent stakeholders in order to define a way forward to analyse and evaluate the matter," said an Eni representative.
The ministry referenced a communication it had received in late January from Springfield saying that the Sankofa field extended into the Ghanaian company's West Cape Three Points (WCTP) Block 2, from Eni's Offshore Cape Three Points (OCTP) area.
Oil began flowing from Sankofa began in May 2017, with gas production on the block coming in July 2018. Springfield announced its Afina-1 discovery in December 2019.
Eni appears to have rejected the suggestion that Sankofa is connected to Afina. The Italian company was reported as stating that such an assertion was premature, given that Springfield had not tested its Afina well. Citing the example of the Jubilee field, where Tullow Oil and Kosmos Energy came together, the commission said testing would be a "post-unitisation event".
The letter from the ministry went on to say it had asked in 2018 for an opinion from state-owned Ghana National Petroleum Corp. (GNPC) as to whether Sankofa may extend into WCTP 2. GNPC, going on the seismic data available to it, said the field did indeed extend into Springfield's block.
The ministry said it had advised Springfield to drill the Afina well to test the hypothesis, with the well making a discovery in the Cenomanian with "identical reservoir and fluid properties" to Sankofa.
Update on May 12 with comment from Eni. 
Recommended for you

Tullow starts up Jubilee South East in major milestone