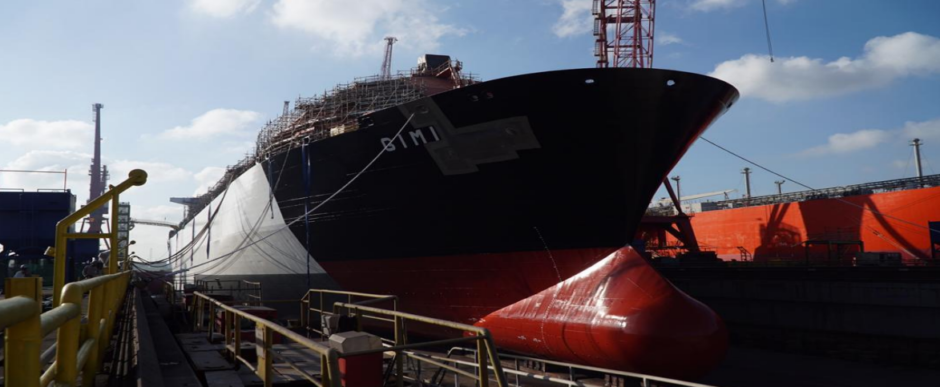 New liquefaction projects are unlikely for the time being, Golar LNG has said, but in the longer run its floating LNG (FLNG) technology is an attractive option for exporting gas.
The company is involved in one functioning project, the Perenco-led Hilli Episeyo offshore Cameroon, and is working on a second, BP's Gimi offshore Senegal and Mauritania. The latter is in a state of some flux as the super-major issued a notice of force majeure on the work, pushing back the proposed start of operations until 2023.
Golar's CEO Iain Ross said lower LNG prices did create upside for the company's projects. Deferrals of new final investment decisions (FIDs), particularly onshore in the US Gulf Coast, "we believe the industry will reach a point where some projects go ahead, but only those that have the right combination of gas supply, offtake agreement, liquefaction capex, volume and speed to market", he said on the conference call.
The appeal of FLNG is that it can deliver "world class liquefaction costs with a relatively small volume and in the shortest time". Construction of the vessels can be carried out largely in well-equipped Asian shipyards. As the cycle moves back up, Ross said, Golar's offering will be "at the front of the queue".
The vessel in Cameroon is in the process of offloading its 39th cargo and the facility has been operating with 100% commercial uptime.
The force majeure statement on Gimi was issued as a result of the impact of coronavirus on related works offshore, specifically, delays on the construction of the breakwater. Golar is in talks with BP and Keppel Offshore & Marine on the plans.
"If this delay is implemented, it will result in a substantially derisked project and improved liquidity position on the project to 2022," Ross said. Golar is in talks with a number of other companies on specific projects and while nothing is expected in the short term, "will position us well for the future". The shipping company said it was in talks with four companies on potential FLNG works.
The Episeyo Hilli generated $54.5 million of operating revenues while costs were $30.2mn. With falling oil prices, Golar will not receive its top up which kick in when Brent crude is above $60 per barrel. This is calculated on three month look back at prices, so the impact has been delayed.
While the Perenco facility has been operating for nearly two years, the lower oil prices have pushed back plans to start up Trains 3 and 4 on the vessel. Current production of 1.2 million tonnes per year comes from two trains only.
Perenco confirmed plans to continue production this year at contracted levels.