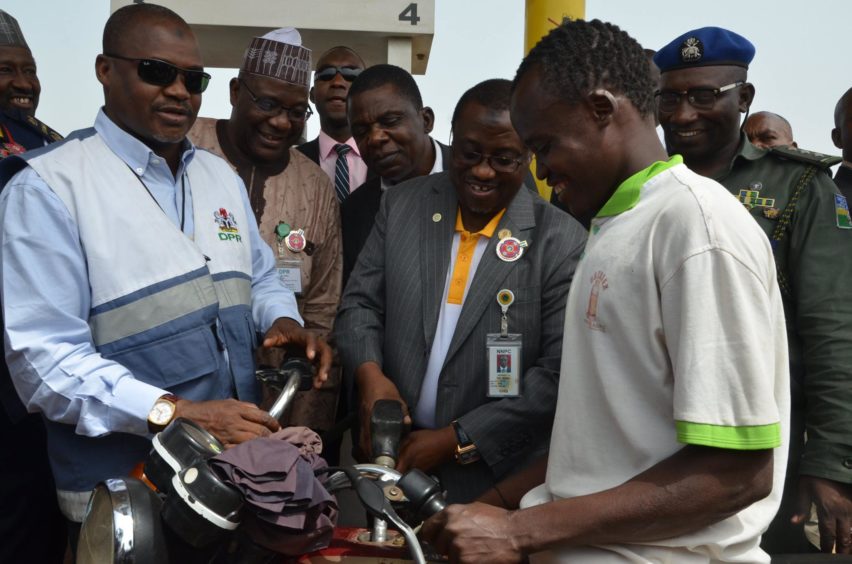 Nigerian National Petroleum Corp. (NNPC) is to introduce a contact-tracing application across its locations in order to help curb the spread of coronavirus.
The application will show who came into contact with who, the company said.
"Everywhere you go around NNPC locations would be covered by this novel application which would reveal all information about persons visiting any official and should there be any medical challenge, NNPC Medical would be able to track from the information at the data base all the contacts and advise properly," NNPC's head of IT Danladi Inuwa said.
The application will track staff members contacts with visitors at home.
According to Nigeria's agency tracking the pandemic, there have been 10,819 cases in the country and 314 deaths.
NNPC's former head Maikanti Baru died last week, with some speculation that this may have been linked to coronavirus. Niger Delta Development Commission's (NDDC) executive director Ibanga Bassey Etang, who also died last week, was reported to have tested positive for the virus.
NNPC has also taken steps to minimise human contact at its downstream subsidiary, Petroleum Products Marketing Co. (PPMC). This will allow marketers to buy products online, via a program called Customer Express.
This will provide a dashboard to allow NNPC to track all products it has imported, transported and sold.
Inuwa said the portal would show what is "in transit in terms of volume, what quantity is in the jetty, what volume has gone into the pipelines, what quantity has gone into NNPC depots, private depots and refinery depots. So, we have accurate accounting of every molecule of products that we have in our system."
Members of the Major Marketers Association of Nigerian (MOMAN) have begun using the online process, while the Independent Petroleum Marketers Association of Nigeria (IPMAN) and Depot and Petroleum Marketers Association of Nigeria (DAPMAN) are expected to begin using it soon.
Crude cuts
Nigeria reduced its production to 1.613 million barrels per day in May, according to the Ministry of Petroleum Resources.
The country cut 216,000 bpd from its reference production of 1.829mn bpd. In a statement from April, following the OPEC+ agreement, the ministry said it would produce 1.412mn bpd in the first, deepest phase of cuts.
It would appear that the country was over producing but its May production figures include the Agbami and Akpo condensate streams. These liquids are excluded from the OPEC quotas.
The ministry said its compliance was around 52%, rather than that reported by Reuters, which had Nigeria at only 19%. Reuters had included the two condensate streams, the ministry complained.
Oil production would be in full compliance by the end of June. The ministry said Nigeria would improve "its compliance levels for the lifespan of this historic intervention by OPEC+".
The agreement in April set the stage for deep cuts, of 10mn bpd for the entire alliance, for the first two months. Then this was to ease to 8mn bpd for July to December. The last phase, running from January 2021 to April 2022, would see 6mn bpd off the market.
As restrictions ease, Nigeria's share of production was expected to increase to 1.495mn bpd and then 1.579mn bpd.
Condensate production was put at 360,000-460,000 bpd.
Recommended for you

M&A on the rise, Bracewell finds, despite financing squeeze