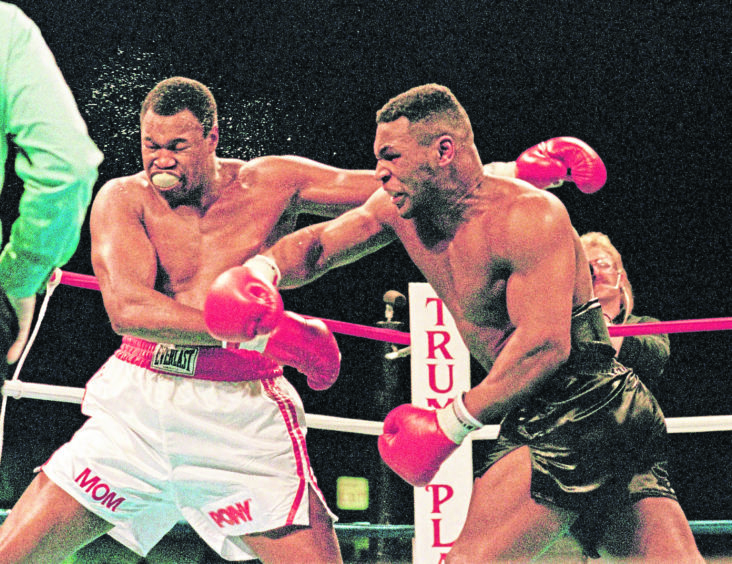 "Build back better."
This phrase was coined by the We Mean Business Coalition of global not-for-profit organisations working with some of the "world's most influential businesses" in order to take action over climate change.
If you're in the energy sector and looking for some form of green industrial renaissance following the great plague of 2020 it should fill you with hope, trigger that old entrepreneurial adrenaline surge and get you sketching out all those smart net-zero technology design ideas you had during the Covid-19 lockdown.
Mike Tyson, the champion boxer, once said "everyone has a plan until they get punched in the face" – and boy oh boy, has the oil and gas sector had a punch in the face.
The past few months with the catastrophic fall in oil demand and the Saudis and Russians bickering over who should cut production and by how much has led to the steady, if not very exciting, progress being made on the UKCS grinding virtually to a halt.
Cash flow has shrunk, projects have been scrapped or thrown into the "now is not the time" box and far too many jobs have been lost.
The recent report by Professor Alex Kemp reinforces the simple truth that the oil and gas industry isn't now going to be the long-term economic benefit some hoped it would be following the brave and honest attempts to reinvigorate the industry by both the OGA and Oil and Gas UK.
If you add in the growing impact on demand of climate change and the changes in habits – such as working from home – arising from the Covid-19 pandemic, it would be dishonest to suggest the future was anything but highly uncertain.
Consequently it must now surely be evident to even the most obstinate members of the supply chain and other players that the game, while not over, is winding down much faster than many hoped and that the effort being put into dealing with energy transition and building any form of meaningful net-zero technology based industry isn't coming up with the goods.
The evidence is clear. Even public sector organisations like Aberdeen City Council are importing hydrogen buses and have agreed to support overseas-made fuel cell-based combined heat and power units for a housing development.
Fife Council is encouraging the import of hardware to provide wind powered electrolysis produced hydrogen for heating and cooking for 300 homes and we are of course already aware that every single offshore or onshore wind turbine has been imported.
I recently watched a "webinar" on "Green Hydrogen at Industrial Scale
for a Zero Carbon Future" in which the participants talked enthusiastically about very large-scale production and export of hydrogen from Scotland.
I am all for it but there was no mention from either the Scottish Enterprise or
Highlands and islands representatives involved of an industrial strategy to take advantage of this opportunity. But then I don't think one exists.
In total contrast, Norway – already a world leader in hydrogen electrolysers – is building a hydrogen bulk production and refuelling facility for shipping. Germany, the Netherlands, Denmark and Spain are among other countries developing similar projects and Japan has already started the bulk import of hydrogen by ship.
These countries will almost certainly use their own technologies. Scotland and Aberdeen have nothing to offer that couldn't be done by others.
If, like me, you're a strong believer in the use of hydrogen to replace fossil fuels right across all sectors – transport, industry, heat, domestic – then you automatically consider the possibility of manufacturing electrolysers for hydrogen production and a host of other hydrogen related products in Scotland.
While the world around us is getting on with the job of building an industry for themselves, Scotland hasn't even produced a hydrogen strategy yet.
Even tiny Slovenia – whose population is less than half that of Scotland – has a company that's developing a 19-seat aircraft with two hydrogen fuel cell powered engines.
Think of the opportunities that would provide for our youngsters. Time we threw out the old ideologies on manufacturing and got a grip.
The Scottish Government says it's doing a couple of things to try to facilitate the post-epidemic economic recovery but in a note on its website worryingly said: "Scotland's tech scene is one of the most innovative, high-growth sectors we have and it will be critical to our economic recovery." Remarkably, there was no mention of energy nor indeed any other sector.
The Scottish Government has also established an advisory board to help develop policies to support the economic recovery. It is chaired by a former banker and venture capitalist and is supported by a group led by the chair of Scottish Enterprise. I dread to think what it will come up with but I bet it's not "we must build a net-zero technology manufacturing supply chain".
I'm afraid "Build Back Better" could easily become something else that becomes lost in the mists of time. Plus ca change, eh?
Dick Winchester is on the Scottish Government's energy advisory board
Recommended for you

'Critical' years for rapid test and deployment of net zero technologies