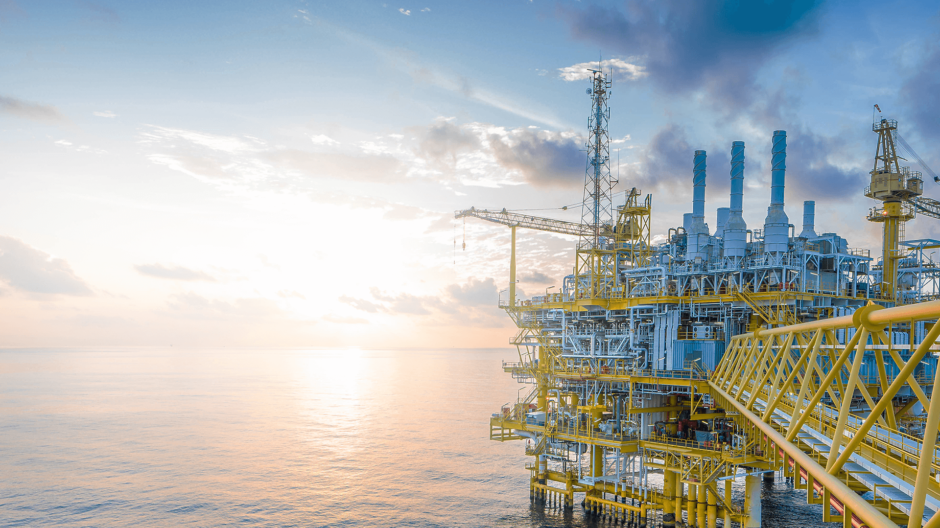 These are difficult times for the oil industry but ADM Energy is working on expansion at its Aje field, offshore Nigeria. At the same time, the company is also on the hunt for new opportunities, backed by an agreement with Trafigura.
ADM has been led by Osamede Okhomina, a stalwart of the Nigerian energy scene, since July 2019. "One of the earliest lessons I learnt about working in the oil and gas scene is the importance of mitigating risk," Okhomina told Energy Voice recently.
The executive cited his experience on Block 1, in the shared zone between Nigeria and Sao Tome & Principe, where he partnered with ExxonMobil and Chevron.
Afren covered the signature bonus for Okhomina's company, Equity Energy Resources (EER) and for all payments to first oil.
"As much as the seismic looks good, oil risk is oil risk – that always exists," Okhomina said. Reducing the company's risk through the deal with Afren served EER in good stead. Drilling on the block was disappointing, with the major international partners moving away from the area.
The right one
Operating in Nigeria helps give some certainty to ADM and its plans, the official said. The country's court system and bureaucracy balance out the power of politicians – unlike some other West African states.
Another potential pitfall for investors is when the deal on offer is too good. "I know what I'm doing. I know how to navigate and keep my nose clean and avoid anything murky. I've been offered deals that were too good and those can only end in scandal."
Okhomina came to ADM, which had been MX Oil, at a point when the company was somewhat adrift. Sheikh Ahmed Bin Dalmook Al Maktoum bought into ADM in April 2019, with the Dubai aristocrat buying a 30% stake in the company.
The agreement fell apart with Al Maktoum backing out as public market scrutiny mounted.
Okhomina noted he had been brought in to mediate some of the problems stemming from the agreement. Al Maktoum "was never on the board, there was too much scrutiny for him. He sold out and we found an equitable settlement."
The arrival of Okhomina, and a new non-executive chairman Peter Francis, marked a turning point for ADM.
Bigger bang
While declining to go into details, Okhomina struck a bullish stance, suggesting there could be a number of deals on the horizon for the company.
The company is considering projects with development and appraisal potential, rather than production, as this provides a "bigger bang for the buck", he said.
Opportunities under consideration include talks with IOCs on their divestment programmes and Nigeria's marginal field round.
While ADM does not intend to bid in the round it is considering partnering with a winning company and it has ties with some potential participants.
Helping the company in its expansion drive is a deal struck with Trafigura in February. The oil trader said it might provide up to $100 million, while also taking $20mn in convertible loan notes in ADM itself. One of the payoffs for the trader would be rights to oil lifting.
Aje plans
There are no plans for exploration around the Aje field, which is in OML 113, Okhomina continued. The initial focus is on expanding oil production and acquiring an FPSO that can process gas.
"We've hired professionals to find an alternative [FPSO]. Next year, the partners are looking to drill three wells, a gas injector and two oil producers. This will take output from 3,000 bpd to 9,000 bpd."
ADM struck a deal earlier this year to increase its stake in OML 113 via a deal with EER. ADM is increasing its participating interest in the block to 4.9%, with a revenue share of 9.2% and cost-bearing stake of 12.3%.
Given Nigeria's gas problems, this is a clear market for Aje's gas cap. Other options are under discussion, including feeding into the West African Gas Pipeline (WAGP) for export or even compressed natural gas (CNG).
Interest in the gas has come from local companies, Okhomina noted, although they will have to wait for the moment. Gas flows from Aje are only likely to reach a final investment decision (FID) in 2023-24.