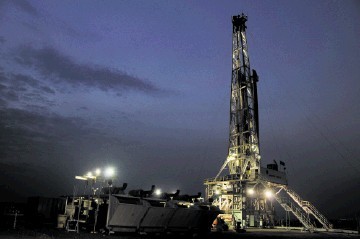 Uganda National Oil Co. (UNOC) has invited companies to participate with it in the upcoming bid round.
The second licensing round was announced in May 2019. This offered five blocks in the Albertine Graben for companies.
The deadline to apply for qualification is September 30, 2020.
UNOC said it was now inviting companies to work with it on submitting a proposal for joint participation in the round. The aim is to secure an exploration licence.
Potential partners must be exploration and production companies with "a proven track record of operating petroleum exploration licences".
The deadline for submitting an application with UNOC is July 24, at 5 pm.
During a meeting with politicians in January, the company said it was working on exploration and new ventures and had submitted an application for an exploration licence.
UNOC is also concluding the back-in process to acquire a 15% stake in the Kingfisher and Tilenga developments. Cnooc International and Total are also working on these fields.
In November 2019, MPs on the Natural Resources Committee called on the government to support UNOC with cash in order for it to execute its plans.
The company needed $795 million in order to cover its costs at the various projects. This included participation in the oilfields, pipelines and planned refinery.
Recommended for you

Activists call on Pope to condemn Congolese licence plans