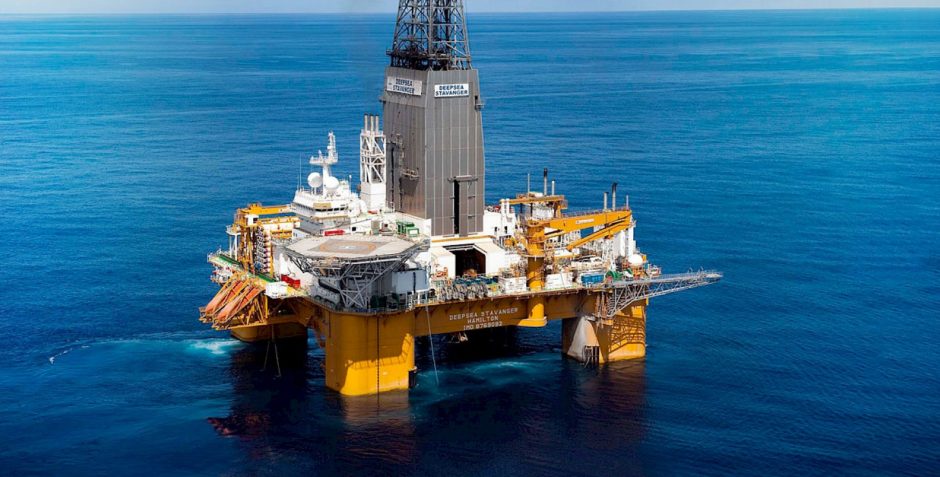 The Odjfell Deepsea Stavanger is on its way to South Africa, to drill more wells for Total.
The rig will first spud the Luiperd-1 well by September, said junior partner Africa Energy. This follows up the Brulpadda-1 discovery, made offshore South Africa in Block 11B/12B in February 2019.
The Deepsea Stavanger has been mobilised from Bergen, Norway. This rig drilled the Brulpadda discovery and is substantially more capable than the first unit used by Total on the block.
"We are excited to begin the next phase of exploration drilling on Block 11B/12B offshore South Africa," said Africa Energy's president and CEO Garrett Soden. "Luiperd is the largest prospect in the Paddavissie Fairway and has been de-risked by the nearby Brulpadda discovery and subsequent 3D seismic work."
The block is in the Outeniqua Basin, 175 km from the shore. The area covers 19,000 square km, with water depths ranging from 200 to 1,800 metres.
Padavissie is in the southwest of the block and has a number of large submarine fan prospects, Africa Energy said.
Total E&P South Africa is the operator of the block, with a 45% stake, while Qatar Petroleum and CNR International (South Africa) have 25% and 20% respectively.
Main Street 1549 Proprietary has a 10% stake, with Africa Energy holding 49% of the shares in this venture.
Petroleum Agency South Africa's (PASA) manager David van der Spuy confirmed that Total was planning to drill. "There are five giant prospects on this block yet to be drilled and we are expecting the first to be drilled this year," the PASA official said on IN-VR's Global E&P Summit.
Seismic
Shearwater GeoServices completed a 7,033 line km seismic programme on the block in March. This was increased from the planned 3,370 line km in order to include the Kloofpadda lead in the east.
PGS completed a 2,305 square km 3D seismic programme on the block in April. The plan had initially been to acquire 2,200 square km of seismic. This was increased in order to cover a potential northern extension of the Luiperd prospect.
Polarcus acquired 570 square km around Brulpadda in the first half of 2019.
Van der Spuy went on to say that Eni had been planning on drilling off South Africa's east coast this year. This was pushed back as a result of coronavirus. The PASA executive said two areas had been identified in the deepwater. The plan allows for five contingent wells.
Recommended for you

Eco Atlantic sets out Orange Basin drill plans