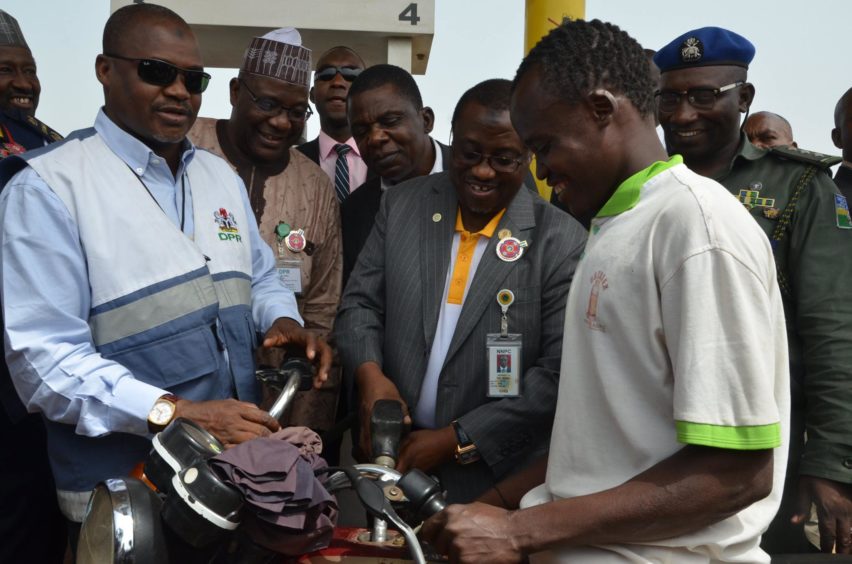 The Nigerian National Petroleum Corp. (NNPC) has rejected calls to move its tank farms, saying this should wait until refineries have been rehabilitated and the Dangote Refinery started.
The company is not opposed to moving the faciltiies, in the Ijegun and Kirikiri areas of Lagos and other parts of the country. Moving them too soon would disrupt supply and distribution of products, it said.
NNPC defended its tank farm installations during a hearing at the House of Representatives, on July 15.
Representing the company, NNPC's CFO Umar Ajiya said it was not opposed to the relocation but it should be done in phases. Such work would require a substantial expenditure. "If they are relocated abruptly, even the banking sector would be affected because of the loans they granted for the establishment of the depots," the official said.
Politicians seemed responsive to NNPC's pleas. NNPC reported that Representative Tobi Okechukwu said tank farms and depots were a critical component of the downstream petroleum sector. The chamber will consider the entire issue and "make a decision in the public interest".
The politician went on to note problems with pipeline vandalism, which has caused problems for NNPC's distribution.
Completion of the Dangote Refinery was recently pushed back to 2022. Nigeria has been trying for years to increase throughput at its four state-owned refineries but with very little progress made.
Danger
The NNPC statement did not report other views expressed by members of the committee. Speaker of the House of Representatives Femi Gbajabiamila acknowledged that the tanks served a purpose, but expressed concern about safety.
"We cannot continue to ignore the undeniable fact that the location of many of these tank farms in places of residence or close to areas of high traffic represents a clear and present risk to the people that live and work in those places," he said.
Residents of Ijegun have complained of too many tankers using community roads in order to access tank farms. Those living in the area have complained of gridlock as a result of the traffic. There are also in fire risks from potential accidents.
Those living nearby have also complained that storage facilities were built too close to houses.
Recommended for you
X

Thousands of Centrica workers 'facing cuts to pay and conditions'