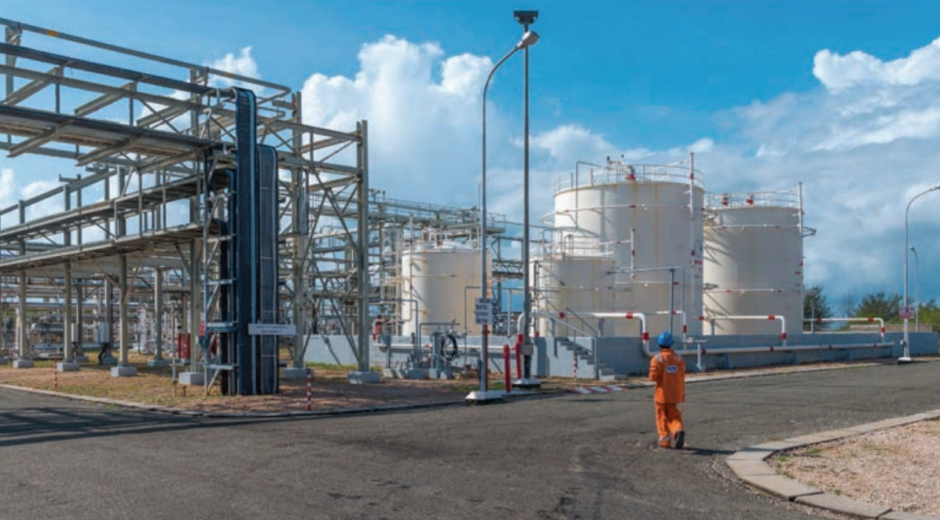 China Petroleum and Technology Development Co. (CPTDC) has won work to provide natural gas compressors to Orca Energy in southern Tanzania.
The Chinese company will design, supply, install and commission natural gas compressors within the Songas facility, on Songo Songo island. Orca said the new equipment would work with previously installed refrigeration to tackle declining reservoir pressure and maximise production.
The compressors will $38 million, Orca said. The company spent $6mn on this in 2019 with another $19mn to be spent in 2020. Orca expects the compressors to be operational by the end of the second quarter in 2022.
Orca produced additional gas sales of 50.6 million cubic feet (1.44 million cubic metres) per day in the second quarter. Production was down slightly year on year, from 56.6 mmcf (1.6 mcm) per day.
Demand was reduced in the period as a result of substantial rainfalls. As a result of this weather, Tanesco was able to use its hydropower facilities more. Tanzania is now moving into the dry season and gas demand is expected to increase for the rest of the year, Orca said.
Reconsidering
The gas producer is also planning to workover the SS-10 onshore well in early 2021. It may also carry out remedial work on two older wells, SS-3 and SS-4.
Orca will take this decision following a review of the Songo Songo gas field, which should be complete by the end of the year. It may conclude that the drilling of new infill wells would be preferable.
The review will also assess the economics of drilling and developing gas in the Songo Songo North and Songo Songo West areas.
"Despite the challenging macro backdrop, we are very pleased with Orca's performance in the first six months of 2020. We are well placed to finance and deliver a number of essential capital projects which are critical to sustaining gas production in Tanzania through to the end of the licence period," said Orca's CEO Nigel Friend.
"The government of Tanzania has shown a long-term commitment to natural gas through its investment in gas infrastructure and we will continue to develop the Songo Songo field with our partner, the Tanzania Petroleum Development Corp. [TPDC], to fuel economic growth and prosperity in country."
Orca also said it had engaged Canaccord Genuity and Investec Bank to provide advisory and corporate broking services.
Friend said the two institutions would help Orca expand its investor base in Europe and Africa. "They will also assist us with communicating the success of our project in Tanzania and the long-term investment case of the company."