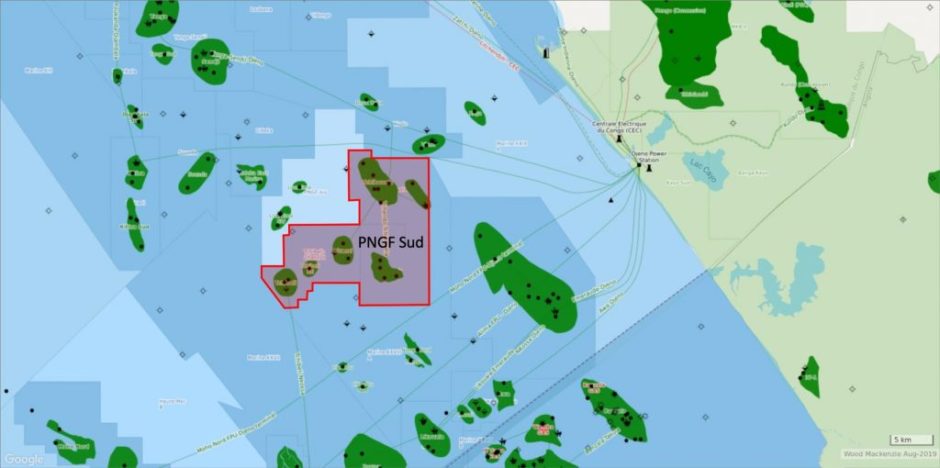 PetroNor E&P has posted EBITDA of $4.2 million for the first quarter of 2020, down from the $20.6mn posted for the same period in 2019.
The company reported a net profit of $0.9mn, down from $10.2mn.
PetroNor has focused on cutting costs, while also working on expansion plans in West Africa. The company has stakes in the PNGF Sud producing asset in Congo Brazzaville and the Aje field in Nigeria.
During the first quarter, production from PNGF Sud was 23,320 barrels per day, from 22,247 bpd in the first quarter. Operating expenditure was $11.1 per barrel in the first quarter. Net production was 2,650 bpd during the first half, of which 2,390 bpd came from Congo Brazzaville.
Operator Perenco had been due to begin infill drilling on PNGF Sud in the second quarter but this has been pushed back. PetroNor expects this to take place in late 2020 or the first quarter of 2021. Payback time for the Litanzi drilling will be two years.
Work on Litanzi is intended to increase production from 1,000 bpd to 3,000 bpd. This will include the drilling of four wells, two producers and two injectors. Six infill wells are planned for the Tchendo field, where a wellhead platform will be installed this year.
PetroNor also has an interest in PNGF Bis. Work was due to begin here in 2020 but is now expected in 2021. Development capital expenditure is $10 per barrel.
The coronavirus outbreak triggered cost reduction plans for PetroNor. Drilling costs are likely to come down for work, the company said, while management also reduced salaries as oil prices fell.
Nigeria
PetroNor struck a deal to enter Nigeria's Aje in 2019. Under the deal, it formed a joint venture with Yinka Folawiyo Petroleum (YFP) to focus on work in OML 113. Once the moves have been approved by the Nigerian government, PetroNor will have a 29% economic interest.
Aje produced 1,970 bpd in the second quarter, down from 2,328 bpd in the first quarter. While plans for redevelopment took a knock in the last quarter, these now seem to be back on track.
The company said it was updating the field development plan for gas development. In comments on the conference call, management noted that financing was more favourable for gas plans than it had been last year.
Plans to replace the floating production, storage and offloading (FPSO) facility on Aje are under way. The search is being narrowed down, with the company looking at two FPSOs. The new FPSO would have improved gas-handling capacity.
Three wells are expected to be drilled in 2021, two gas producers and one oil, to complement the existing two wells.
PetroNor is also working with some indigenous companies participating in the Nigerian marginal field round.
High impact
PetroNor was formed first through a combination of Norway's Hemla and Abu Dhabi's Petromal, which has a 38% stake in the company. It then acquired African Petroleum in 2019.
African Petroleum had arbitration disputes with Senegal and The Gambia. In May, PetroNor said the dispute with Senegal had been suspended until November. The disagreement with The Gambia continues, although PetroNor said both parties are eager to reach a resolution.
These blocks have total unrisked potential of 5 billion barrels, PetroNor's management have said.
Recommended for you

FAR beefs up board's exploration insight with geologist Stein