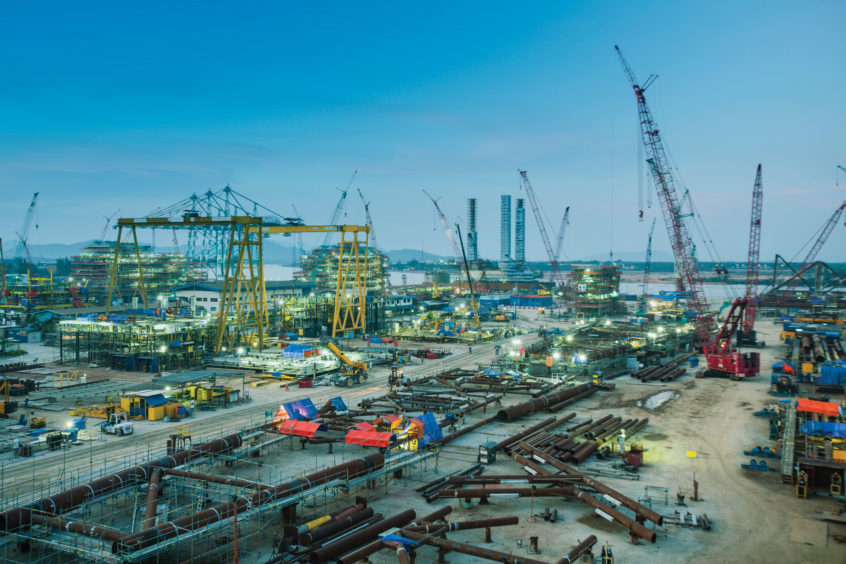 Sapura Energy will drill offshore Cote d'Ivoire in the first quarter of 2022 for Foxtrot International.
Foxtrot awarded a contract to Sapura Drilling for a tender assist drilling rig Sapura Berani. The service company had previously work for Foxtrot in the West African country in 2015-16.
The contract covers a semi tender-assist drilling rig service for three wells, with an option for one more well.
Sapura said this came in addition to another of its rigs working in Africa. The semi-submersible Sapura Jaya is working offshore Angola for Chevron's local subsidiary.
Foxtrot operates Block CI-27. This licence holds four gas fields, tied back to two offshore platforms. Sales averaged 162.7 million cubic feet (4.6 million cubic metres) per day of gas in the first half of 2020, with 1,739 barrels per day of oil and condensate.
The government struck a new deal with the CI-27 partners in February this year. This increased the price of gas to $6 per mmBtu and extended the licence for 10 years, to August 2034.
In exchange, the companies committed to spending $100 million on new processing facilities and pipelines, to supply power plants. They also agreed to drill three new wells, at an estimated cost of $215mn.
RAK Petroleum, which owns a 33.33% indirect stake in Foxtrot, said capital investments should be funded from operating revenue.
Foxtrot also has a 24% stake in an exploration licence, CI-12.
Bassoe Offshore reported in August that Foxtrot intended to drill the wells on the Marlin field. The consultancy forecast that work would take at least 260 days.
Sapura also won work on the transportation and installation of the Amoca platform, in Mexico, which should be completed by the fourth quarter of 2022. In Brazil, Petrobras awarded Sapura a 12-month extension for its pipe-laying support vessel Sapura Esmeralda.
Recommended for you

Exploration is back on the menu in Africa, with big finds and strong prices