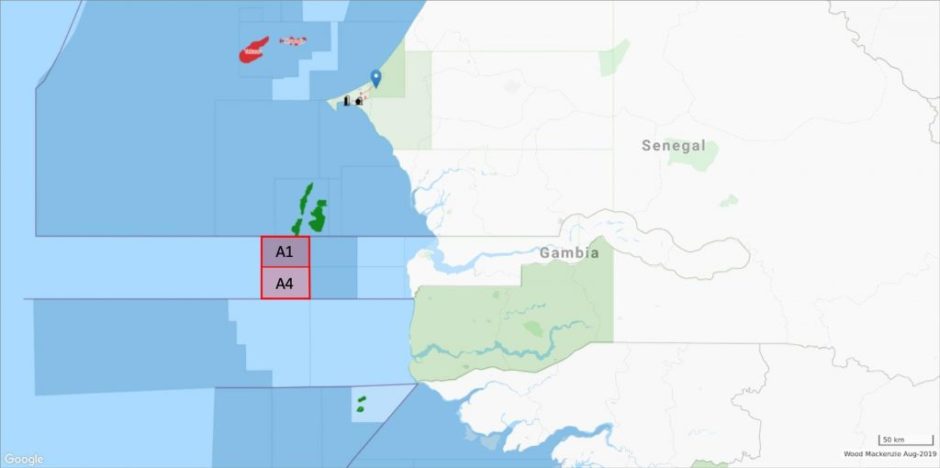 PetroNor E&P has reached an agreement with The Gambia, relinquishing its claim to one block while cementing its hold on another.
The company had held the A1 and A4 licences. Under the out of court settlement, PetroNor will hold the A4 licence under a 30-year lease under new terms. It abandons its hold on the A1 licence. The Gambian government awarded this to BP in the first half of 2019.
PetroNor's chairman Eyas Alhomouz said the deal was a good outcome for all parties. "The outcome is certainly one that we believe is in the best interest of the company and its shareholders, and one that we have been driving hard to achieve for over a year," he said.
The new A4 licence will be held under the petroleum exploration and production licence agreement (PEPLA) model. PetroNor will be able to use previous costs on the block to secure tax breaks and improve its commerciality.
Alhomouz said the new licence terms were "significantly more attractive and will enhance not only the value of the licence but also its attractiveness to potential partners. Importantly, we have a year to decide if we wish to proceed with the lease agreement, and we would expect to have seen drilling on the adjacent A1 license during this timeframe, which will mean we are far better placed to make commercial and technical decisions regarding the next steps associated with our licence."
African Petroleum previously held the licences. PetroNor absorbed this company in August 2019.
PetroNor also inherited a dispute on two blocks in Senegal. This covered the Rufisque Offshore Profond and Senegal Offshore Sud Profond licences. The company has a standstill agreement with the Senegalese government. This runs until October 26 with the aim of resolving the arbitration.
Recommended for you

PetroNor commits to A4 exploration