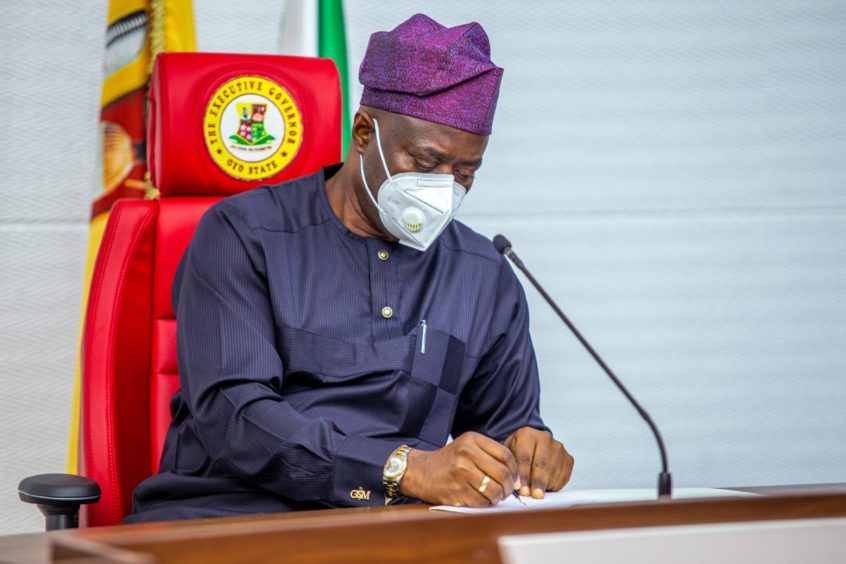 Oyo State has signed a memorandum of understanding (MoU) with Shell Nigeria Gas.
Shell will develop a gas master plan for the Nigerian state. The Oyo government said this was intended to aud industrial development and the state's economic potential.
The company will construct a pressure reduction and metering station (PRMS) and provide gas supply pipelines and distribution facilities. These will link the PRMS to local customers.
The Shell unit will carry out the work on a build, own, operate and transfer (BOOT) basis. Shell Nigeria Gas will operate the project for 15 years before handing it over to Oyo State.
Oyo Governor Seyi Makinde thanked the Shell unit, led by managing director Ed Ubong. Makinde gave assurances of Oyo's support for the works. The governor also expressed gratitude for Shell's support of Oyo's efforts to tackle COVID-19 in the state.
Makinde said opting for a BOOT model had made the deal possible.
Ubong said Shell Nigeria Gas was eager to play a part in promoting "rapid industrialisation and to ensure there is improved access to power for both industrial and commercial users".
Over the next six months, the company will put in place a "clear gas master plan and that will allow the next step in activity".
Makinde was in the oil and gas industry before winning the Oyo election and becoming governor in 2019. He set up Makon Group in 1997. The company participated in building energy infrastructure, including the Escravos Lagos Pipeline System.
Recommended for you

Shell faces additional Niger Delta environmental claims