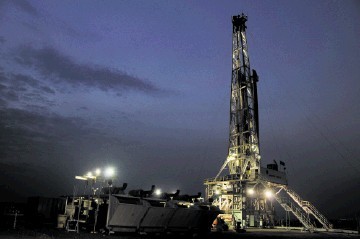 Tullow Oil has completed its twice yearly redetermination of its reserve-based lending facility, with $1.8 billion of debt capacity approved by lenders.
The company has $500 million of liquidity headroom, it said. This consists of undrawn facilities and free cash as of the start of the fourth quarter. The board said this was appropriate, given the company's capital commitments.
The next redetermination will begin following Tullow's Capital Markets Day. The company will hold this investor event on November 25. The redetermination should be completed in January 2021.
Tullow announced its last redetermination on April 3. At this point, lenders confirmed the RBL at $1.9bn. The company said it had headroom of around $700mn, as of the start of the second quarter.
In April, the company said it had voluntarily reduced its RBL commitments, from $2.4bn to $2.2bn. The scheduled amortisation had been due to take place in October. Cutting debt capacity and commitments provided benefits for Tullow in that it reduced finance costs.
A note from SP Angel's Sam Wahab said Tullow had performed well this year, despite the challenging market. "Nevertheless, the company's shares continue to languish at current levels due to a series of production downgrades and continuing delays to key African projects."
Wahab noted that production was below the forecast of 89,000-93,000 barrels per day given at the end of 2019. The analyst also reaised concerns about Ghana's TEN project, "with production impacted by the suspension of a well. The company's precarious financial position (notwithstanding a significant net debt position) has led to a material curtailment in forward investment, against the backdrop of declining asset performance and weak oil prices."
Spending
The company also announced a reduction in capital expenditure for 2020 to $300mn in April. It has made no further reductions to spending and, in September, reiterated the $300mn figure. Spending in Ghana was expected to account for around $120mn, while non-operated West African work was around $60mn and $20mn in Kenya.
Tullow has excluded the $15mn of spending in Uganda. The company is in the process of selling its Ugandan assets to France's Total, for $500mn at closing with another $75mn contingent.
Tullow has said its free cash flow breakeven oil price is around $35 per barrel for 2020.
Updated at 11:22 am with comments from SP Angel's Wahab. 
Recommended for you

Sobriety has the upper hand, for now, in exploration