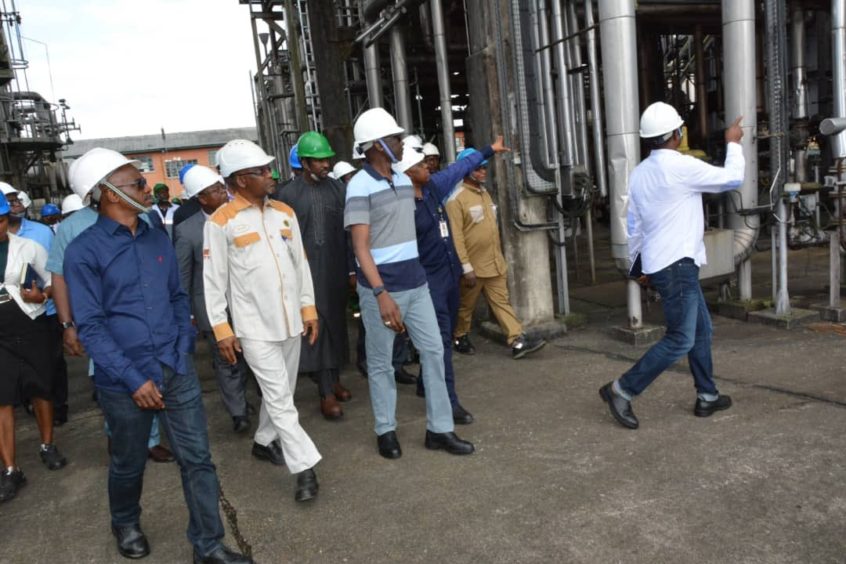 Nigerian National Petroleum Corp. (NNPC) will continue swap deals to secure products until the domestic refining sector is fully functioning, in 2023.
NNPC's head Mele Kyari set out his plans during a webinar for the African Refining Association.
Overhauling the country's four state-owned plants is at the heart of NNPC's plans. NNPC is working with international engineering, procurement and construction (EPC) contractors "to revamp the existing refineries to operate at world-class capacity utilisation levels", Kyari said.
The official also noted the importance of restoring product storage deports and associated pipelines. NNPC is using a build, operate and transfer (BOT) strategy for these facilities, using private sector financing.
NNPC launched a tender to rehabilitate pipelines in August. The company opened bids in a televised ceremony in September, as part of NNPC's push for transparency. The company expects to name successful bidders in the first quarter of 2021.
As part of Nigeria's push to lower emissions, the country will also aim to ramp up the use of natural gas. Kyari described gas as the "fuel of choice for the future", linked to the pursuit of Sustainable Development Goals (SDGs).
"The outlook for Nigeria's downstream sector looks bright with attractive market conditions, large market, significant crude distillation capacity additions from various refinery projects, improvements of the distribution network and the use of natural gas," Kyari said.
Imports
While Nigeria works towards a future fuelled by its own refineries and gas resources, it will rely on imports of petroleum products meanwhile.
NNPC chose 15 companies to supply products under its direct sale, direct purchase (DSDP) programme in August 2019. Contracts ran from September of that year to the end of September 2020. NNPC extended this supply deal for six months.
Under the DSDP programme, NNPC provides oil under a free on board (FOB) basis to a supplier. The supplier, in turn, provides petroleum products to NNPC at a designated port in Nigeria. NNPC requires suppliers to provide products equivalent in value to the crude oil received.
The DSDP mechanism was launched in 2016. NNPC's then refineries head Anibor Kragha speaking at the end of that year said the company was carrying out a comprehensive reworking of the four refineries. Kragha said NNPC would take a "holistic approach and do a full rehabilitation of all the refineries".
Refinery utilisation in 2017 was 16.59%.
Recommended for you

Tinubu backs Kyari at NNPC, despite turbulence