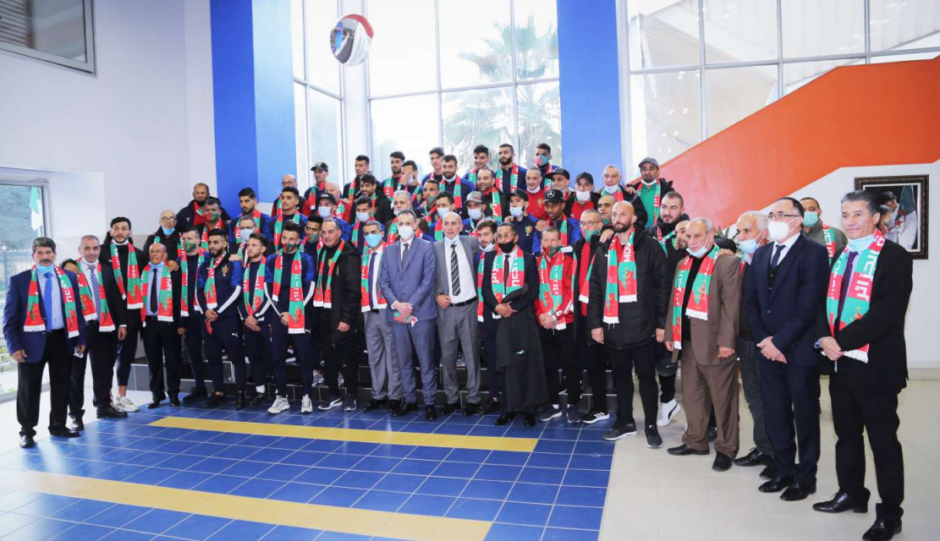 Algerian football fans attacked Sonatrach's headquarters earlier this week following the poor performance of MC Alger.
The Algerian state-owned company owns MC Alger. The club's coach blamed Sonatrach for some recent problems.
In the last six games, MC Alger has won only one game, drawing three and losing two. The team is playing Saoura today and is playing against local rivals USM Algiers on February 7.
The team's coach, Nabil Neghiz, had blamed Sonatrach for failing to pay wages for seven months. Following these comments, around 50 dissatisfied football enthusiasts visited Sonatrach's office.
According to videos on social media, they seem to have attacked the gates and thrown flares. Pictures show broken glass in the main foyer.
MC Alger's president Abdenacer Almas criticised Neghiz's comments. Almas said the coach had been "irresponsible" and had agitated players against the management.
Almas was reported by Algeria's APS as saying talks had been held with Neghiz on the team, which "is going through a slump … We have renewed our confidence in Neghiz, who must find solutions", he said.
"Manipulated supporters" had attacked Sonatrach, the MC Alger president said.
Should MC Alger lose against USM Algiers, and following the attack on Sonatrach, Neghiz may be in danger of losing his job.
Unwavering support
Speaking in mid-January, Sonatrach's CEO Toufik Hakkar said the company would provide all "necessary support" for MC Algeria to "continue to shine at national and continental level".
The club's president Almas thanked Sonatrach for its "unwavering support" and a particular focus this year, for MC Alger's centenary.
Neghiz expressed some concerns around pay. MC Alger's players required the "financial and moral means" to perform on the field and "achieve the objectives set by the leaders of the club".
Algerian football has a reputation for violence among its fans, with outbursts sometimes linked to political protests. Algeria's Hirak movement, which began in 2019, have largely come to an end but many of the issues – including high levels of unemployment – have not been remedied.
In 2014, fans in the stands threw objects onto the pitch, hitting Cameroon's Albert Ebosse who was playing for JS Kabylie against USM Alger. Ebosse died as a result of his injuries.
🚨 Des supporteurs du MC Alger en ce moment devant le siège de la Sonatrach @DZfoot #TeamDZ

(📸El Djazairia One) pic.twitter.com/WuMFAXiee6

— Touabi Juba (@Jubaat) February 1, 2021
Recommended for you

Eni, Sonatrach ramp up solar efforts in Berkine Basin