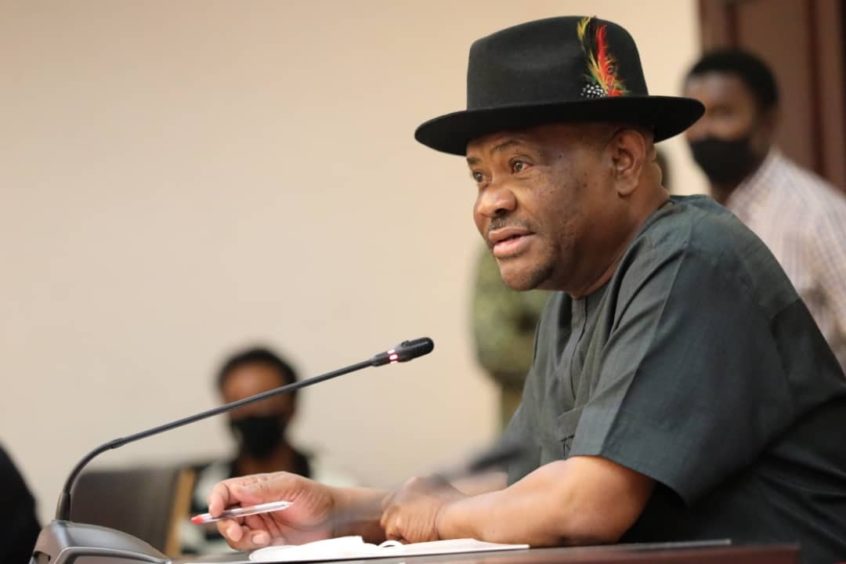 Rivers State Governor Nyesom Wike has called for a 10% allocation for host communities in the Petroleum Industry Bill (PIB).
The National Assembly is currently working on the PIB. Government officials have said they will pass the bill by mid-year. The most recent iteration of the bill puts the amount for host communities at 2.5% of operating expenditure in the previous year.
"It unfortunate that people produce oil but they live in poverty," Wike said, during talks with the National Assembly Committee on the PIB.
"There are issues of education and health. Don't just say 10% to the oil host communities. It must be tied to specific projects so that whoever is in charge will know it," Wike continued.
Management of funds is key, he said. There are risks that the people in charge might misspend the cash.
"Let it also not be that host community people will have this money", Wike said, warning this would drive local violence and killings.
"I have found out that part of the problem we have in communities is that they allow these oil companies to divide them. They cause crisis among them; divide and rule. That is the pattern of IOCs, particularly Shell," Wike said.
NDDC
The governor also criticised the Niger Delta Development Commission (NDDC). The act setting up the NDDC had failed to specify the projects it should pursue.
"If in the NDDC act, they were able to tie the money that will be coming to specific projects, it would have developed the people of Niger Delta. And you won't be having people fainting at the National Assembly," Wike said.
The head of the NDDC Kemebradikumo Pondei fainted during questioning in July 2020.
The NDDC had strayed from its original purpose, Wike said.
Wike finally noted that when the legislature pass the bill, the president must sign it. Nigerian President Muhammadu Buhari refused to sign the Electoral Act and a previous version of the PIB.
The statement, distributed by Wike's office, cited the deputy chairman of the committee Victor Nwokolo as saying communities had been wrongly blamed for hostility.
Rather, Nwokolo blamed Shell, in line with Wike's opposition to the company. The committee had seen "the impact of [Shell's] operation to people's means of livelihood where their farmland were burnt and palm trees were burnt to ashes". Furthermore, water has been polluted making fishing impossible, the committee official said.
Disagreements over the amount that would go to host communities sparked a fight in January at the House of Representatives. A group of NGOs were in the process of putting forward their positions on the 10% share when they began fighting among themselves.