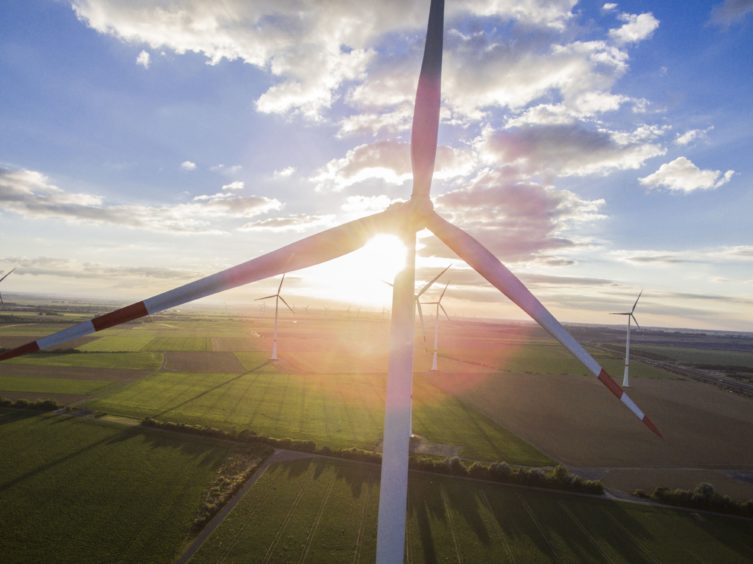 A public consultation has been launched on plans to build an onshore wind farm in the north-east.
The Craig Watch wind farm would consist of up to 16 turbines straddling both Aberdeenshire and Moray, around 5 miles southeast of Dufftown.
It has been proposed by Norwegian firm Statkraft, which is Europe's largest generator of renewable energy.
Proposals are currently at an "early stage" and studies are ongoing in order to build up a fuller picture of the site.
On the project's website, Statkraft said Craig Watch would consist of a maximum 18 turbines, with a height to tip of up to 200 metres.
In a previous release, the Oslo-headquartered firm said it is committed to delivering £5,000 per megawatt (MW) installed in community benefit funding.
The consultation website went live on Friday and will run until the end of the month.
Live chat sessions will also be held with the project team on March 15 and March 24.
Statkraft also built the 29-tubine Berry Burn onshore wind farm around eight miles south of Forres.
The development, which became operational in 2014, has an installed capacity of 66.7 MW, the equivalent of powering approximately 48,000 homes with renewable energy, and provides a community benefit fund worth almost £170,000 per year.
Last year, Statkraft lodged plans with the Scottish Government to add an additional nine turbines to the site.
Recommended for you

Japan's Inpex buys into Moray East offshore wind farm