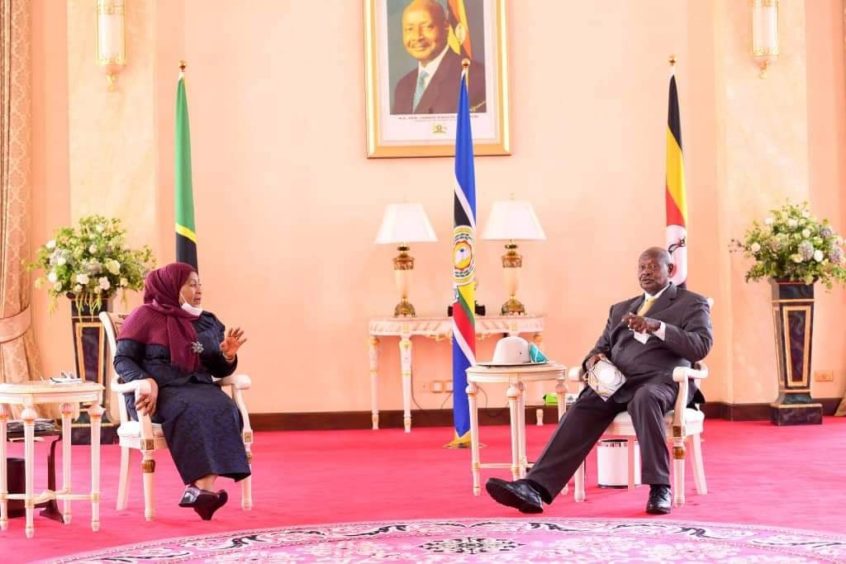 The Lake Albert development, including export pipeline, will cost $15 billion with contracts expected to be dished out following final investment decision (FID) on April 11.
The Ugandan Ministry of Energy and Mineral Development (MEMD) held a press conference today and set out more detail on the works.
The Tilenga project in the Buliisa and Nwoya districts will cost around $4 billion. This upstream part will be the single largest component of the development.
It will involve the drilling of around 400 wells, of which half will be producers and the other half water injectors. Production will be around 190,000 barrels per day.
CNOOC Ltd-operated Kingfisher will cost $1.5bn, the MEMD said, in Hoima and Kikuube. This is a smaller upstream part, involving 31 wells and 40,000 bpd of production.
The East African Crude Oil Pipeline (EACOP) will cost $3.6bn, the ministry said. It will cross 10 districts in Uganda: Hoima, Kikuube, Kakumiro, Kyankwanzi, Gomba, Mubende, Lwengo, Sembabule, Kyotera and Rakai. The bulk of the EACOP will lie in Tanzania, where it will run to the port of Tanga.
The Ugandan government has also made a commitment to infrastructure in the area. It is providing $500 million for the Hoima international airport and another $900mn for 700 km of roads in the region for the oil industry.
Local content
The MEMD said the companies had already awarded 19 contracts to Ugandan entities, worth $167mn, on the Tilenga and Kingfisher components.
This is of the more than 30 contracts that will go direct to local industry. More work will flow to local companies as a result of subcontracting, it said.
In total, 28% of the $15bn – that is $4.2bn – will go to local companies, the MEMD said.
Companies wishing to participate must be registered on the National Supplier Database (NSD), via the Petroleum Authority of Uganda (PAU).
The work will provide direct employment for around 14,000 people, of whom 57% are expected to be Ugandans. Payments to these Ugandans will be an estimated $48.5mn.
The investments will also create indirect employment of around 45,000 people and induced employment of 105,000 people.
Some other work has also begun, the MEMD said. Land acquisition for EACOP has already started, as has engineering, procurement and construction (EPC) management.
The ministry went on to note that approval of the Lake Albert plan had helped derisk other related infrastructure parts. Most importantly, the commitment to the upstream will provide feedstock to the proposed refinery.
As a result of the Lake Albert project, the MEMD said Uganda's GDP should grow from $40bn this year by 22% by the end of construction.
Recommended for you

EACOP stresses high-tech approach, as Kampala protestors arrested