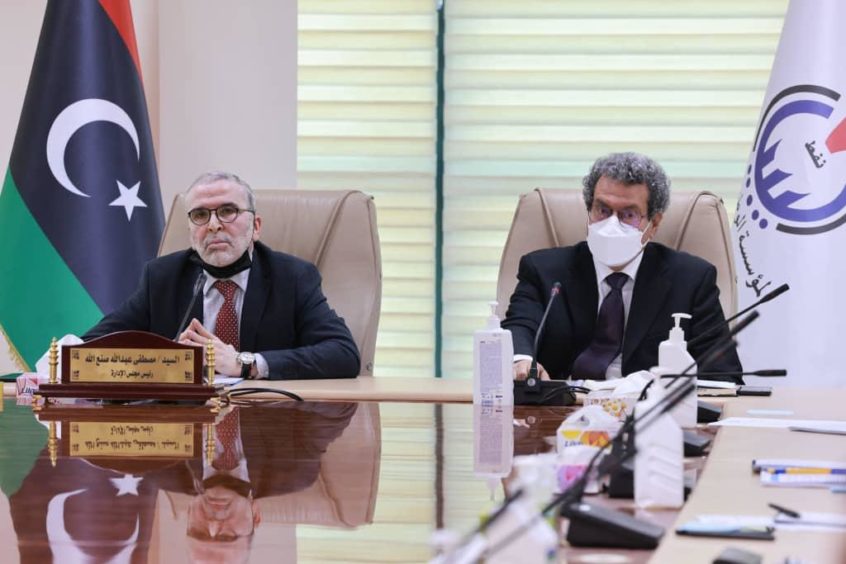 Libya's budget crisis threatens to derail operations at Sirte Oil Co. (SOC), with the company's leadership calling for help from parent National Oil Corp. (NOC).
SOC may have to halt production within 72 hours. The company's chairman, Masoud Mahmoud, sent a warning on the challenges facing SOC to NOC's chairman Mustafa Sanalla.
The production company reported it had reached output of 100,000 barrels per day in December 2020.
NOC declared force majeure at its Marsa al Hariga terminal earlier this week. Another NOC subsidiary, Arabian Gulf Oil Co. (Agoco) was forced to shut in its 280,000 bpd of production because of the same budget shortfall.
SOC's Mahmoud said the company was unable to meet its contractual obligations to contractors, debts were increasing and there was a shortage of spare parts.
The chairman asked Sanalla to ask for budgeted cash from the authorities, in order that production could be allowed to continue.
SOC said its budget had been not been paid for more than seven months.
In particular, SOC's gas turbines and gas lift compressors are about to run out of fuel. If the company cannot resolve this, it will cause a rapid halt to operations.
Minister meeting
Sanalla held a meeting with Libya Minister of Oil Mohamed Oun on April 21. The NOC official said production had declined to 1 million bpd in recent days, from 1.3mn bpd, and that more would likely come.
The NOC chairman cited problems in supplying the domestic fuel market given this budget shortfall. Fighting outside Tripoli destroyed fuel tanks in 2020.
Budget problems have slowed the development of fields, including offshore gas plans, and the power sector.
"What we hope now from the Ministry of Oil is to work to help us obtain the necessary budgets," Sanalla said. Unless the cash is forthcoming, "unfortunately the situation will deteriorate".
There have also been security challenges at the Mellitah complex and theft from the Zawiya refinery.
NOC put out a video charting some of the problems around the cash crunch.
Budget bust up
NOC has largely blamed the Central Bank of Libya (CBL) for failing to pay out agreed sums to continue operations.
The problem is at a higher level, though. While Libya has reached a political ceasefire agreement there continue to be differences of opinion between the power centres in the country's east and west.
The eastern-based House of Representatives (HoR) has refused to approve the budget, which would release funds for NOC.
The United Nations Support Mission in Libya (UNSMIL) issued a statement on April 21 calling for the HoR to "expeditiously adopt" the unified budget. UNSMIL noted problems in the power sector and oil production.
The international agency went on to express concerns around the flow of weapons and soldiers into neighbouring countries.
Chadian President Idriss Deby was killed earlier this week as a rebel group, with cross-border ties in Libya, returned to Chad.