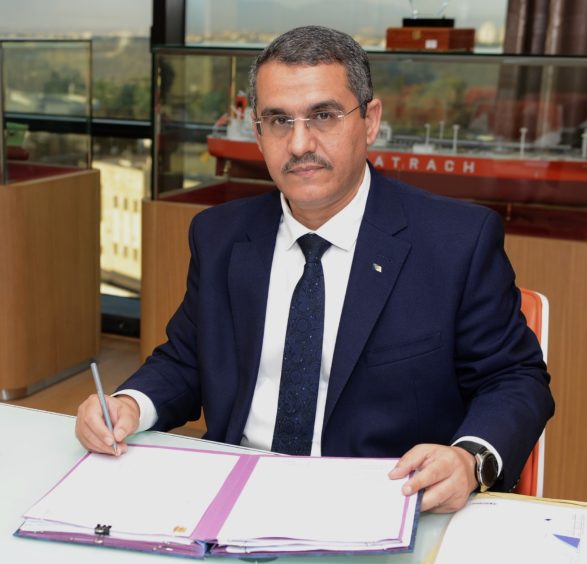 Sonatrach has increased its efforts to keep workers safe in response to COVID-19, as Algeria sees a third wave of infections accelerate.
A statement setting out new preventative measures has been circulated, signed by CEO Toufik Hakkar. The executive set out new requirements and also endorsed the vaccination programme.
There has been a "worrying resurgence" of COVID-19 at Sonatrach's sites and facilities, it said. Workers failing to follow rules on social distancing and mask wearing has driven this rise.
Sonatrach has halted travel, face-to-face training and in-person meetings. The company has sent apprentices home for the month of August.
Sonatrach highlighted the importance of mask wearing. The statement warned of penalties for employees failing to abide by these rules. Sub-contractors failing to wear masks may be removed or their companies may loses contracts.
The move comes as Algeria faces a health crisis. The country reported 1,500 COVID-19 cases on July 26 with social media showing chaos in hospitals. There have been challenges in securing oxygen cylinders.
Vaccination
Algeria launched its own vaccination campaign earlier in July, delivered through its medical units. Vaccines are not compulsory, the statement this week said. But Sonatrach considers them to be "the best means, in combination with social distancing, to tackle the virus".
Hakkar invited "all workers, and contractors to receive a vaccine as soon as possible". Sonatrach has also made efforts to try and combat misinformation around the vaccine.
Algeria has struggled to provide vaccines to its citizens, with demand outstripping supply. It is not clear how many vaccines the country has distributed, nor how Sonatrach has procured supplies. Algeria received 2.4 million doses of China's Sinovac on July 23.
Algeria closed its borders in March but began a partial reopening in June. On July 24, the government reimposed curfew in 35 wilayas.
The Institut Pasteur d'Algeria (IPA) has reported the Delta variant has driven the recent wave. This accounted for 70% of cases in mid-July.