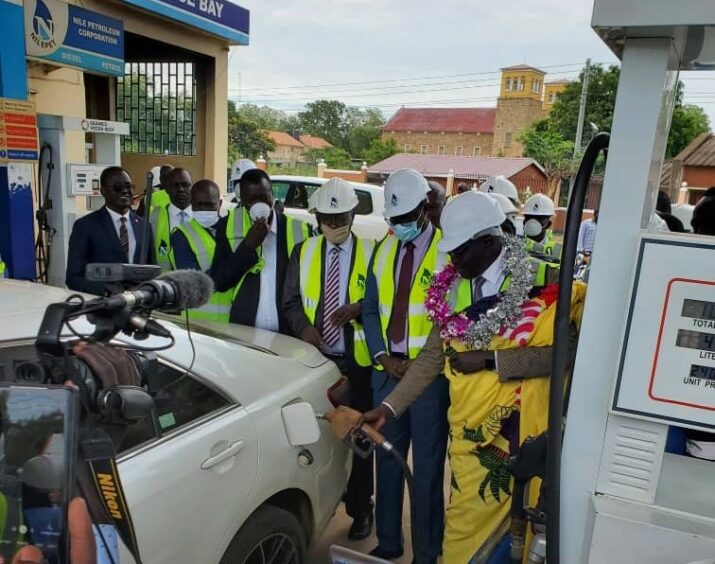 The head of South Sudan's Nilepet has stepped down after mounting criticism of his work.
Bol Ring Mourwel stepped down on October 14. In a letter to South Sudanese President Salva Kiir, the executive claimed credit for a number of projects, including the provision of two service rigs and the start of HFO exports to northern neighbour Sudan.
"I welcome my [relief] the same way I welcomed my appointment as the managing director of Nilepet. Change is normal and should be accepted," he wrote. "I would like to assure you that I remained loyal to your leadership and ready to work with you any time you want me."
It was not immediately clear who would replace Bol.
Bol had come under fire from a number of Nilepet workers, who issued an open letter recently.
"Nilepet is sinking", the letter writers complained, with "ever evolving financial bankruptcy, nepotism, extreme institutional dysfunction, variable maladministration and extensive corruption". In particular, he has cut the medical allowance for Nilepet workers and delayed the payment of staff salaries.
Bol was appointed in September 2020 to replace Chol Deng Thon Abel. Bol is "a fearless liar … an overdressed bulldozer with no managerial abilities to steer the reform project ahead", the letter of complaint said.
In the family
The managing director has appointed his relatives to positions at the company and distributed cash unduly, the letter alleged. Should President Kiir not take action to remove Bol, Nilepet was in danger of collapse, they said.
The letter went on to name a number of Nilepet employees close to Bol, including the senior cashier, Ring Charles Mayen. A number of news reports have named the latter as enjoying Nilepet's largesse.
Sudans Post, in August, quoted an unnamed source as saying Ring Charles received $20,000 per month from Nilepet.
The South Sudan Anti Corruption Forum (SSACF) called for Kiir to remove Bol in February for "rampant corrupt practices". The group also expressed concerns on Ring Charles.