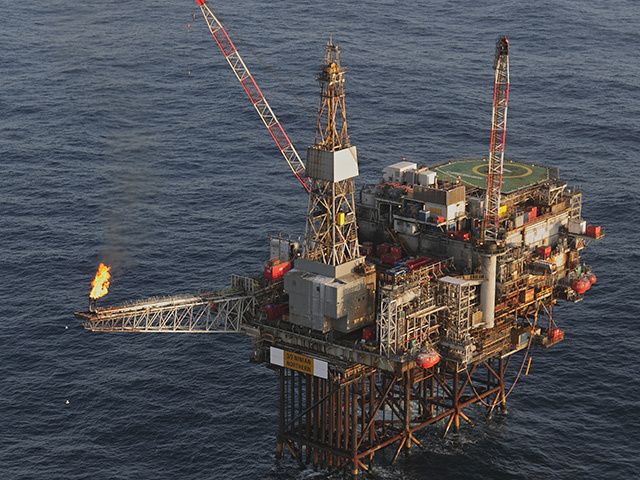 CNR International has announced it will introduce mandatory vaccinations for North Sea workers.
The Canadian firm is believed to be the first operator to introduce the measure, which it said would take effect from December 1.
CNR International said in a statement: "The safety of our worksites is paramount, and throughout the pandemic, CNR has implemented significant measures to reduce the risk of exposure and transmission of COVID-19.
"As part of our ongoing review of the appropriate measures to protect those at our worksites, the company announced a mandatory vaccination policy on October 7 which will take effect on December 1, 2021, with exceptions for only those individuals with verified medical or religious reasons.
"This policy applies to all company staff, and individuals working under direct contract with CNR International."
The Unite union has previously stated it would take legal action against any company seeking to pursue a "jab or job" policy.
Regional officer John Boland said: "As we have said previously we will not hesitate to challenge any employer, that disciplines or dismisses our members for exercising their right not to be vaccinated.
"Unite's position is that we support members getting the Covid-19 vaccination, but we do not support a mandatory vaccination policy,  and believe education and communication should be used to encourage people to get the vaccine.
"This is the position we have consistently taken on the Oil & Gas UK Pandemic Steering Group, which includes Operators representatives."
Mr Boland added he was "not surprised" that CNR was the first firm to "threaten their workforce" with the policy.
His colleague, RMT regional organiser Jake Molloy, has previously said that the policy could leave operators "wide open" to legal action.
Other firms including BP have chosen not to pursue mandatory vaccinations.
Oil and Gas UK has been encouraging vaccine take-up but not a mandatory enforcement.
In August, the news agency Reuters said an executive committee memo shared by Shell set out that workers in certain areas could face a vaccine mandate.
That includes crew on offshore rigs where self-isolation and evacuation is more complicated.
Those who refuse to be double jabbed could be at risk of dismissal, the memo added.
The measures do not currently apply for Shell workers in the UK sector.
Recommended for you

Exclusive: Skills passport to 'transform' North Sea oil and gas workforce