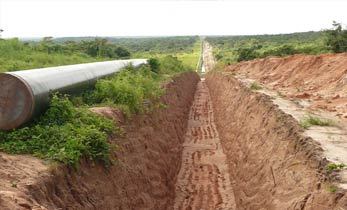 EPCM Holdings' local subsidiary has won a two-year framework agreement in Tanzania for downstream gas projects.
Tanzania Petroleum Development Corp. (TPDC) signed the deal with EPCM Tanzania. The latter will provide consultancy services for project management consulting, it said.
"The client will put out gas works – we will project manage these as they are put out," said EPCM head of business development Menno Gazendam by email. These will all be publicly advertised, he said.
The work covers feasibility studies and front-end engineering and design (FEEDs). It also includes detailed engineering and management of natural gas transmission and distribution pipelines.
The scope of the contract includes customer connections, CNG stations and even a mini-LNG facility.
"We look forward to working with TPDC to achieve the objectives as set out in the Natural Gas Utilisation Master Plan", EPCM said. It expects to help gas deliveries in Lindi, Dar es Salaam, Bagamoyo, Morogoro and Dodoma.
The CNG plan involves standard stations capable of dispensing gas to mobile trailers, "mother" stations. It also has smaller-scale compression stations, which can receive and distribute CNG, the "daughter" stations.
Tanzania has expressed interest in exporting gas to Kenya and Uganda, in addition to meeting domestic demand.
Regulatory roles
The country brought in new regulations to cover mid- and downstream facilities in early 2020.
A note on the regulations from Clyde & Co. noted that TPDC had exclusive rights to carry out this work. However, it can tender work to interested parties.
The note said potential bidders must submit a copy of applications to the Energy and Water Utilities Regulatory Authority (EWURA) and secure a licence.
Tanzania has been on a push to garner additional expertise in its gas sector recently. Energy Minister January Makamba visited Algeria in late October to discuss issues in the sector.
International companies such as Equinor and Shell hold major gas discoveries offshore Tanzania.
Makamba held talks with Equinor executives on October 21. In discussions with the Norwegian company's vice president of exploration and production in Africa, Paul McCafferty, both sides "expressed optimism" about Tanzania LNG.
"We start negotiations on November 8th, 2021," Makamba said.
Recommended for you

Shell, Equinor sign LNG framework deal with Tanzania