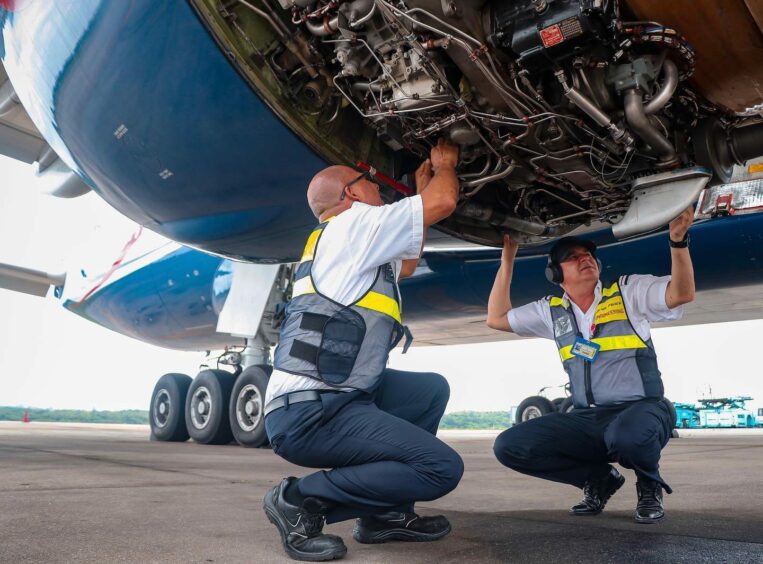 Nigeria's local airlines narrowly avoided stopping operations this morning, following mounting concerns on the price of jet fuel.
Airline Operators of Nigeria (AON) had warned that its members would "discontinue operations nationwide" as of May 9.
Fuel prices have increased from 190 naira ($0.46) per litre to 700 naira ($1.69). "No airline in the world can absorb this kind of sudden shock from such an astronomical rise over a short period," AON said.
Airlines cannot pass on the full cost to passengers, it said, in a statement on May 6.
Opposition politician Ndudi Elumelu said the move by AON was "huge threat to our national integrity". The move "erodes the confidence of the international community and foreign investors in our country thereby encouraging the movement of investments to neighbouring countries".
Stoic commitment
Minister of Aviation Hadi Sirika expressed concerns about the price of fuel. Additional supplies are not within the ministry's abilities, he said. It could only "engage with agencies, institutions and individuals in positions to provide succour to the airlines".
The administration of Nigerian President Muhammadu Buhari is "stoic in its commitment" to promoting "the growth of the aviation industry", he said.
The Federal Competition and Consumer Protection Commission (FCCPC) noted the pressures of rising fuel prices, but said the airlines had continued to sell tickets after the May 9 cut off date. It would be illegal, the commission said, to sell something that a company "will not, or does not intend to provide or deliver".
AON said the promises of urgent intervention from the "highest echelons" of government had convinced the group to back down. It will carry out new talks with the federal government.
Signatories of the agreement included Max Air, United Nigeria Airlines, Arik Air, Aero Contractors, Azman Air and Air Peace. Arik and Aero are in receivership and so controlled by state-owned Asset Management Corp. of Nigeria (Amcon).
Ibom Air said the situation was "simply unsustainable" but refused to participate in shutting down flights. The airline said it had obligations, not least in that it was the only link for Akwa Ibom State.
However, every airline has its unique business model and pressures. We believe that in spite of the escalating fuel prices, airlines volunteering to stop operations would rather exacerbate an already bad situation. pic.twitter.com/3qPdWUWYEC

— Ibom Air (@ibomairlines) May 7, 2022