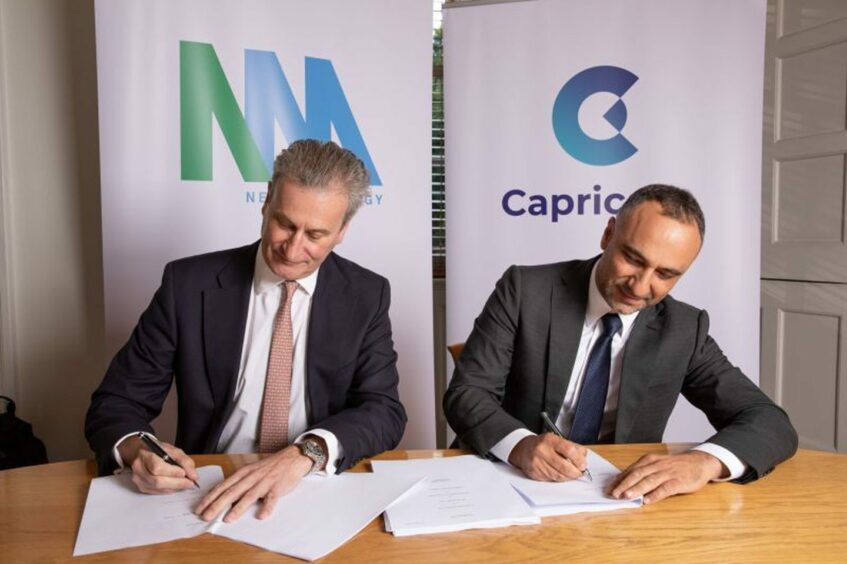 Capricorn Energy is fighting a rear guard action to press ahead with its merger with NewMed Energy, as activist shareholder Palliser Capital calls for a new board.
Palliser has formally requested an EGM. It seeks to remove the seven existing board members and appoint six new candidates.
The investor has a stake of 6.96% in Capricorn. It claims to have support from the three other largest holders in the company, controlling 28%. The other three major holders are Madison Avenue Partners with 8.06%, Kite Lake Capital Management with 7.39% and Newtyn Partners with 6.05%.
Furthermore, "at least" 40% of shareholders oppose the deal, it claims.
Palliser said Capricorn must hold an EGM by January 30, 2023.
Capricorn acknowledged it had received the requisition notice from Palliser and said it would consider the "content and legality" of the call.
Panmure Gordon said the Palliser demand was an "unwelcome distraction" for Capricorn. "We would estimate that Palliser will not get sufficient support from other investors to oust the board," the analysts said.
Boardroom battles
Resolutions from Palliser call for the removal of CEO Simon Thomson, CFO James Smith, non-executive chair Nicoletta Giadrossi, Peter Kallos, Keith Lough, Luis Araujo and Alison Wood from the Board.
Palliser gave its blessing to two existing members of the board, Catherine Krajicek and Erik Daugbjerg.
The activist named six new candidates for the board. These include Hesham Mekawi, who recently left his role as BP's president for North Africa, Chris Cox, who was Spirit Energy CEO, former Frontera Resources CEO Richard Herbert and Tom Pitts, partner in private equity investor LionRock Capital.
Palliser has set out its objections in August and October. The Capricorn board has not engaged it in serious talks, Palliser said.
Irenic Capital has also come out in support of Palliser's plan to call an EGM. The move will "provide Capricorn's shareholders a much-needed opportunity to reconstitute a majority of the Company's board," Irenic CIO Adam Katz said.
"We agree with Palliser that Capricorn's leadership has been dismissive of investor feedback and, in turn, has lost the confidence of shareholders."
Strategic alternatives
Capricorn has continued to stand by its merger plan with NewMed. Such a combination, it said, "will deliver compelling near-term and long-term capital returns and sustainable growth".
The deal would provide a return of $620 million in cash to shareholders. This is around $120mn more than Palliser's plan, Capricorn said. Furthermore, the post-completion NewMed would generate $3 billion between 2023 and 2027, returning at least 30% to shareholders.
NewMed would also become the largest gas-focused company listed in the UK, it said. The company also plans to double production by 2030. Israel's Leviathan, Cyprus' Aphrodite and Capricorn's Western Desert portfolio in Egypt will drive the growth.
Capricorn noted that it had been working on "strategic alternatives" for more than a year. However, there have been no better options, it reported, and a sale is necessary to "maximise shareholder value and the full potential of Capricorn's assets".
Updated at 4:14 pm with comment from Irenic.
Recommended for you

Top oil and gas analyst joins North Sea firm Capricorn