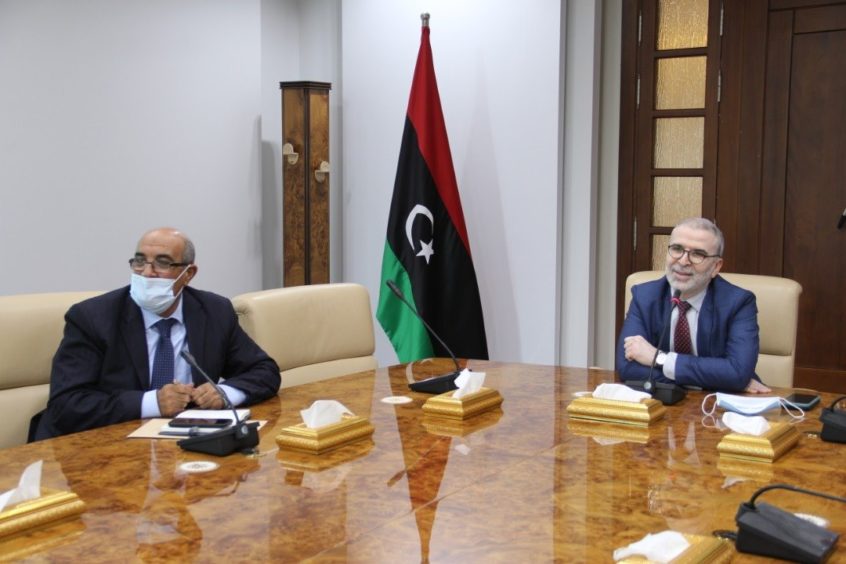 Total has held talks with the National Oil Corp. (NOC) on increasing production and expanding in Libya, against a background where security appears to be improving.
NOC's chairman Mustafa Sanalla held online talks with Middle-East & North-Africa Total Exploration & Production's president Stephane Michel. Also participating was NOC's director for exploration and production Abu Al-Qasim Shanqir and Total's Libyan manager.
The Libyan state-owned company is working to increase production capacity and rates. NOC noted its budgetary issues, where it is struggling to make headway.
Total discussed its interest in expanding in the country. Michel was reported as congratulating NOC on restarting maintenance and production, returning to previous rates despite the various problems. NOC went on to say Total was ready to provide support and co-operation.
Despite the difficulties, NOC has not, and will not, stop working, Sanalla said. NOC has increased production to 1.25 million barrels per day as a result of the company's commitment, roughly in line with output before the January embargo.
"NOC is looking forward to continuing a constructive partnership with Total because of the expertise and technologies owned by this giant company that will contribute significantly in developing the oil and energy sector in Libya," he said.
The Libyan company has also held talks recently with Halliburton on detecting leaks in tanks and pipelines.
Joined up security
NOC, on November 16, reported plans to combine the west and east wings of the Petroleum Facilities Guard (PFG). The United Nations oversaw these discussions, which had been put in motion by the October agreement between the Government of National Accord (GNA) and Libyan National Army (LNA).
The oil company said stability was the "most important factor" in securing foreign investment.
Progress on this front would be positive, Verisk Maplecroft's North Africa analyst Hamish Kinnear noted. He raised some concerns about how it would go ahead.
The likelihood of progress is "remote", Kinnear said. The LNA would not want to give up control of its hold on the country's oil production, he noted.
"This means that an independent and unified force exercising meaningful control over oil and gas producing areas will be next to impossible" while political negotiations continue between the GNA and LNA.
Recommended for you

Minister says no to Eni's mega gas plan in Libya