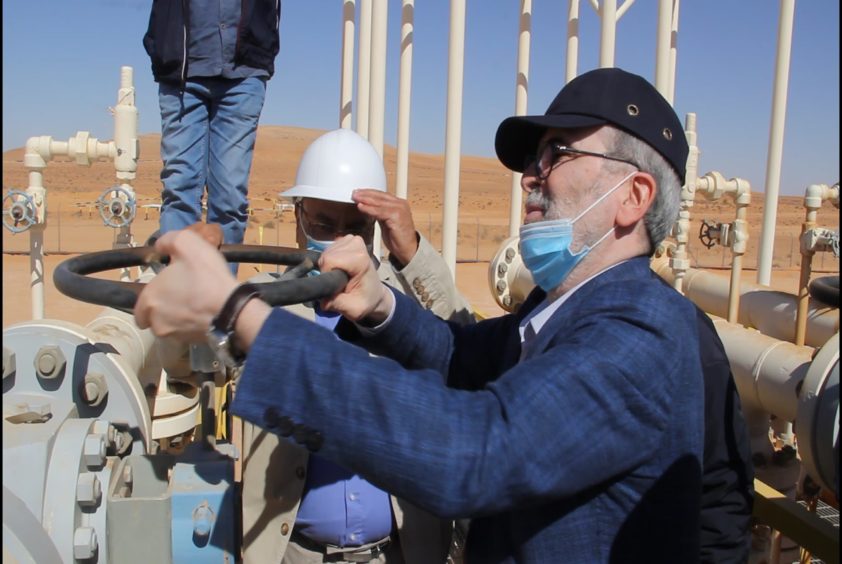 The National Oil Corp. (NOC) and Central Bank of Libya (CBL) have fallen out over allegedly inaccurate data, while the oil company has also fended off an armed attack on its headquarters.
The CBL in a statement on November 22 said oil revenues had reached 2.4 billion dinars ($1.77bn) from January 1 to the end of October. The bank had expected revenues to be 5bn dinars ($3.69bn).
The bank blamed NOC. Comparison of exports and revenues are worked out on a monthly basis. These are based on data provided by NOC, it said. These figures have "appeared to be inaccurate for the past year and this requires verification and review".
There was also a shortfall in fuel sales revenues. Actual revenues were 200 million dinars ($147.5mn), versus the projected 333mn dinars ($245.6mn).
The embargo imposed on Libya's oil sector cost the country $11bn, the CBL continued.
Exchange numbers
NOC did not accept the bank's comments. The oil company said the CBL's comments were inaccurate and that statements from the bank contained "fallacies and misleading information".
The company said it had deposited $3.7bn in US currency. This was equivalent to 5.2bn dinars, according to the official exchange rate. NOC said it was also working to secure an international auditor to verify its results.
NOC went on to say that the state's revenues and from its foreign partners were held in its account at the Libyan Foreign Bank.
It will not transfer this cash to the CBL, it said, until the bank can demonstrate its transparency about how it has spent oil revenues over the last few years. It also asked for more transparency about which entities had benefited from oil proceeds over the last nine years, which exceeds $186bn.
NOC went on to say that the CBL's lack of transparency created an atmosphere in which various parties could use this as a pretext for blockading exports. The CBL must correct its statements, NOC said, or the company will take the case to the attorney general.
Armed gangs
The state-owned oil company has also reported an attempted attack on the NOC buildings today, just after midday. The company described them as "outlaw and armed gangs".
Petroleum Facilities Guard (PFG) forces prevented their entry, with reinforcements coming from the Ministry of Defence and Ministry of Interior.
NOC said some threats had been made to one of its officials, which might have been linked to this attempt. Some reports have linked this assault to NOC's dispute with the CBL.
Recommended for you

Minister says no to Eni's mega gas plan in Libya