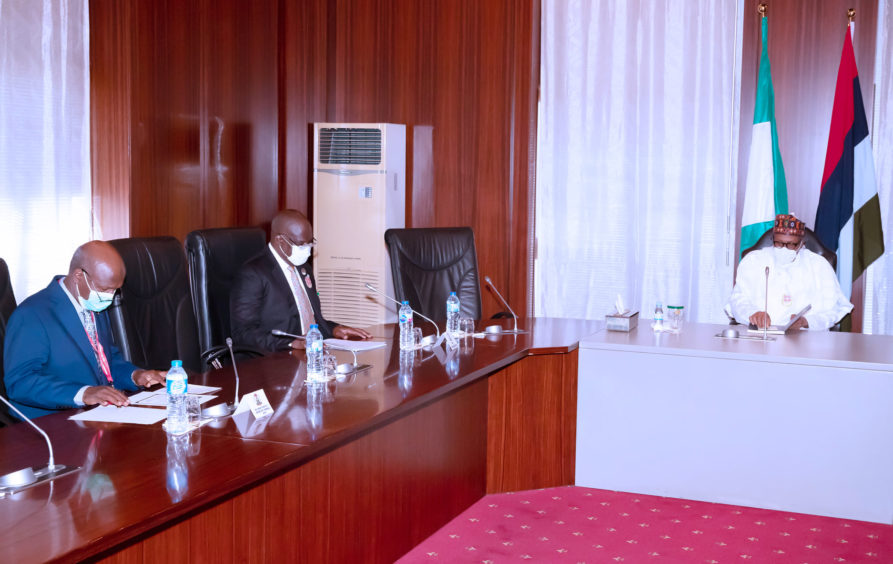 The African Petroleum Producers' Organisation (APPO) may be moving its headquarters to Congo Brazzaville but the African Energy Investment Corp. (AEICORP) will be based in Nigeria's capital, Abuja.
Nigerian President Muhammadu Buhari has welcomed the decision to site the fund in Abuja, saying Nigeria would provide its full support for the organisation's growth.
The APPO launched the AEICORP in January 2019, as a reforming of the APPO Fund. AEICORP has authorised capital of $1 billion and aims to deliver private funds to develop Africa's energy sector.
Buhari said African producers should come together to share experiences and solve problems collectively. Noting the discussion around reducing fossil fuels, the president said Nigeria needed to produce more oil for petrochemicals and to create jobs.
He took the opportunity to call on OPEC to consider the Nigerian government's responsibility when considering oil production quotas.
Afreximbank will provide the $1bn starting capital for AEICORP.
The APPO headquarters moved to Abuja in 2018, when Nigeria took the role of president at the organisation.
The group has set out various reforms and it invited countries to compete for the permanent home of APPO. Nigeria, Egypt, Equatorial Guinea and Congo Brazzaville all showed interest. The new entrants ultimately pulled out, leaving only Brazzaville.
A natural death?
APPO is also working on a study on the future of oil and gas in Africa. The group has formed a technical committee to start working on such a study with international consultants, which is due to be submitted in mid-2021.
The group has noted that while resources continue to be discovered in Africa "our individual countries have neither the resources nor the technology to harness these resources for the maximum benefit of our peoples".
As such, the continent is highly reliant on IOCs for financing developments and even marketing, while cross-border infrastructure is "near non-existent".
APPO went on to warn that "African countries that rely heavily on FDI for their oil and gas sector development will see that source of funding dry up and their oil and gas industry will die a natural death".
The African producers must make a plan to ensure they secure the "maximum benefit" from their resources.
"We cannot do this as individual countries. As individual countries, we do not have the finances. We do not have the technology. The infrastructure is almost non-existent. But, if we pool resources together, we can surmount the challenges."
Recommended for you

The Tinubu presidency and Nigeria's energy challenges