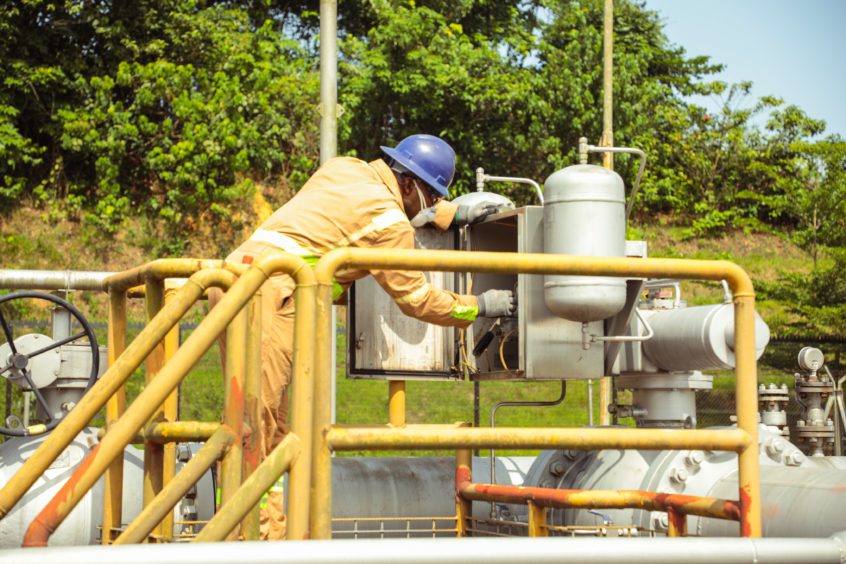 Savannah Energy has set out cost and capital expenditure cuts, while also revising a gas sales agreement in Nigeria with Lafarge Africa.
"Today, we are reiterating our total revenues guidance, reducing our cost guidance by US$25m and are set to deliver record Nigerian cash collections and production volumes in 2020," said Savannah's CEO Andrew Knott.
The company expects administrative and operating costs to be $43-47 million, down from $68-72mn. Savannah has guided capex to be $8-10mn, down from $45mn. The independent cut capex by rescheduling work. A new gas well on the Uquo field pushed back and the Accugas compression project due to start in early 2021.
Gross production during the first 11 months of the year was up 12% on the year, at 19,200 barrels of oil equivalent per day. Higher production came in the first half, while gas offtake fell in the second half. Savannah has cut gross production guidance to 19,000-20,000 boepd this year, down from 21,000-23,000 boepd.
However, the take-or-pay agreements on gas sales prevent this reduction from reducing total revenue.
As at the end of November, net debt was $419.7mn, while it had a cash balance of $95.6mn. The company has collected $164.3mn in Nigeria to date, with the expectation that total revenue will be more than $200mn.
Cementing the deal
Savannah will supply less gas to Lafarge under the new supply agreement. Supply will fall from 38.7 million cubic feet per day to 24.2 mmcf per day. The cement company will make an advance payment of $20mn and will prepay for supplies to 2027, with an effective gas price of $7.5 per 1,000 cubic feet, from $5 per 1,000 cubic feet.
The companies agreed that the new agreement would run for another five years, to January 2037.
Savannah said it would be able to sell the freed up gas from its Accugas subsidiary to new customers.
"The deal with Lafarge Africa is also a significant "win-win" for both parties," said CEO Knott.
"Accugas is receiving a higher effective gas price in the near-term years, accelerating near and medium term cashflows, our contract with a key customer is being extended for an additional five years and significant spare capacity is being freed up, which we can sell gas to other customers. All while Lafarge Africa is able to utilise its existing make-up gas balance."
Savannah continues to pursue its upstream development plans in Niger. The company intends to begin installing an early production system on the R3 East development by the end of 2021. The company will produce 1,500 bpd of oil and deliver this to the Zinder refinery.
Recommended for you

West of Shetland: The projects in the UK's oil and gas hotspot