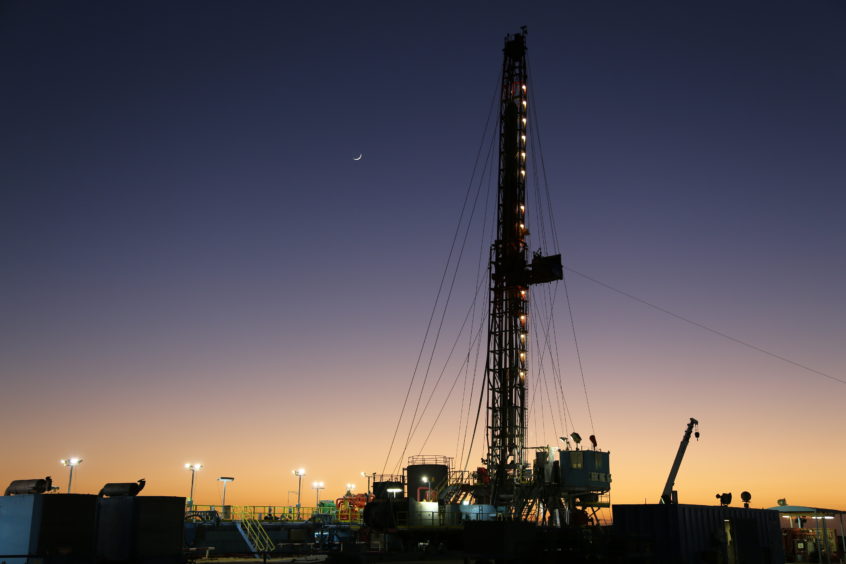 Privately backed Apex International Energy has announced a second oil find in Egypt's Western Desert, with another well still to go.
Apex drilled the SEMZ-11X well 10 km west of the Zarif field, on the Southeast Meleiha concession. Drilling reached a total depth of 5,700 feet (1,737 metres), finding 65 feet (20 metres) of oil pay in the Cretaceous sandstones in two formations.
Testing of the Bahariya formation flowed at 2,100 barrels per day of oil with no water. Apex said there was more uphole pay in both formations.
This is the second well in Apex's three-well campaign. The company drilled the SEMZ-1X well in December, finding 17 feet (5 metres) of pay in the Bahariya. The Zarif field produces from the Bahariya formation.
It carried out this well 23 km west of Zarif, reaching a similar total depth and testing at 100 bpd of oil. Apex plans to fracture stimulate the 1X well in the future to boost production.
Drilling and acquisitions
"These oil discoveries are an important step in our company's development and in validating our strategy to grow an oil and gas company of substance through a combination of drilling and acquisitions," said Apex's founder and CEO Roger Plank.
"The presence of hydrocarbons in both the 1X and 11X confirms our geologic model and significantly enhances the prospectivity of a number of other mapped prospects and leads across our 2,534 square km."
The company has a 100% stake in the Southeast Meleiha licence.
The proximity to Eni's Zarif field helped provide certainty on drilling the well, Apex's COO Thomas Maher said. "It's a fairly shallow well, we hope to appraise it in a few months. We're going to drill a third well, on the other side of Zarif, and then come back around the mid-year to appraise and then drill some more exploration."
Apex hopes to get the well into production as soon as possible, Maher told Energy Voice, although the company will need to develop processing and transportation plans. "We need to sit down with the government and [Eni's] Agiba venture," Maher said.
Apex plans to begin the third well, the SEMZ-3X, later this month. This will aim for a similar depth, also looking for oil in the Bahariya formation. This third well is 5 km east of the Zarif field. The wells take around nine days to drill and another nine to complete.
The company signed a concession agreement on the licence in August 2017. It is on the lookout for more opportunities. "We're focused on Egypt. Oil in the Western Desert would be good, but really anything in Egypt other than the deepwater," Maher said.
Recommended for you

Well Slot: Four wells on the go in Norway