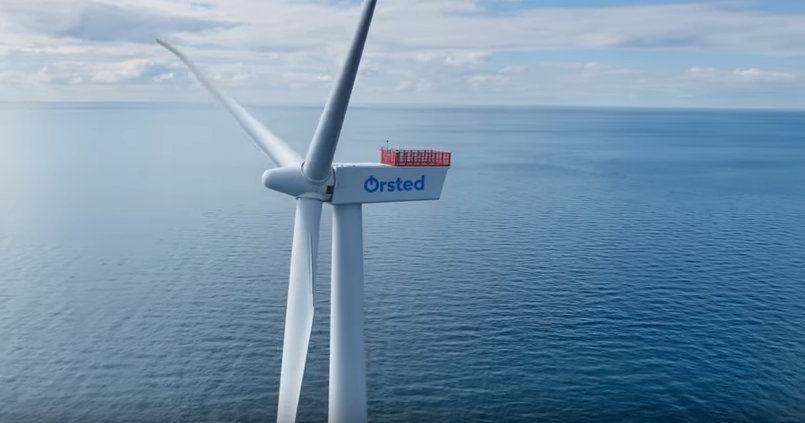 Ørsted has announced its intention to bid in the forthcoming ScotWind leasing round, which opened to applicants last week.
As part of the process, the Danish renewables giant has successfully secured a 1.8 GW grid connection in Scotland from National Grid ESO.
The hook up will be used if it's successful in its attempt to secure seabed rights.
Crown Estate Scotland is managing the process, which is the first round of seabed leasing for offshore windfarms north of the border for a decade.
Prospective developers have until March 31 to submit an application, which would open the door for them to build offshore wind farms.
The leasing round is expected to generate more than £8 billion of investment in Scottish offshore wind projects, with many of the available plots located off the north and north-east coasts.
Ørsted currently boasts an installed offshore wind portfolio of 7.6 gigawatts (GW), 4.9GW of which is in the UK, and has more than 25 years' experience in the industry.
It owns and operates the world's largest development, Hornsea One, which produces 1.2GW of electricity.
Over the last decade, Ørsted has invested over £10bn constructing its 12 operational UK offshore wind farms, with operational hubs in Barrow-in-Furness, Liverpool, Grimsby and Brightlingsea.
Ørsted said the investment is helping to "transform coastal communities" across the UK through the creation of high-skilled jobs and the development of "competitive, export-orientated" local supply chains.
Duncan Clark, head of region UK for Ørsted, said: "Scotland has one of the most ambitious net zero targets in the world and as a company who is committed to creating a world that runs on green energy, we applaud that ambition and commitment.
"We have seen the positive, transformative impact of our offshore wind development in providing clean, cheap energy for homes and businesses; investing in our supply chain and opening access to opportunities across the globe; and creating new jobs and skills that leave a lasting legacy in communities across the country. This success is something we are very keen to replicate in Scotland.
"We are a global business, operating in Europe, Asia and the Americas, and the opportunity in Scotland is one that we are particularly excited about. Scotland's commitment to renewable energy is matched by some of the best potential for offshore wind in the world.
"The ScotWind leasing round is a crucial step in the Scottish Government's plan to deliver up to 11 GW of offshore wind capacity by 2030 and will be pivotal in harnessing this natural resource to deliver the country's ambitious climate change targets as well as contributing to a truly green recovery from the COVID-19 pandemic."
Recommended for you

SSE Renewables shows where next for offshore wind