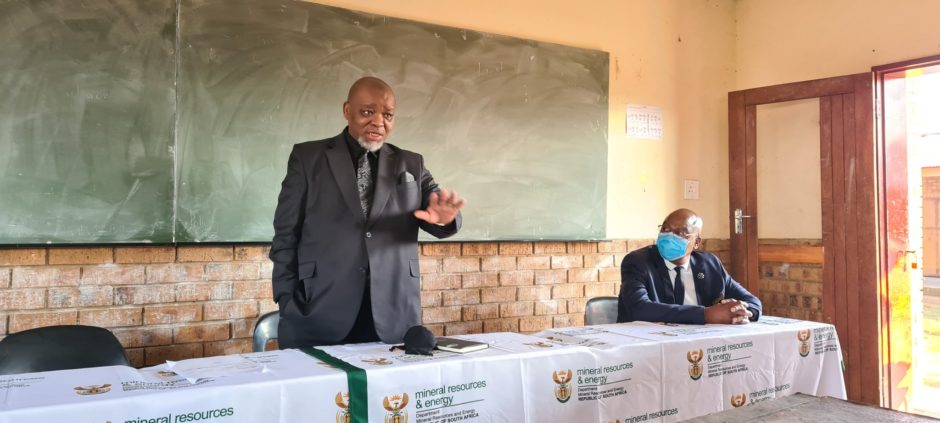 South African Minister of Mineral Resources and Energy Gwede Mantashe has raised the prospect of gas discoveries in the Karoo.
Mantashe, talking in Parliament, said that the government had begun drilling a 3,500 metre stratigraphic hole in the Karoo, in September 2020.
As of May 17, it had reached a depth of 2,750 metres. Mantashe said the well had intercepted a first pocket of gas at 1,734 metres, with more at 2,467 metres. The well found 55 metres of gas, he said.
The work involved has seen 34 gas samples taken to a laboratory for analysis.
Mantashe said the work was taking place in the Free State.
Renergen has been drilling natural gas and helium wells in the state. In March, the company reported a "significant gas strike" in the Karoo, at the P007 well. It has also reported gas odours at its more recent R2D2 well, which has reached the base of the Karoo.
The minister also noted Total's discovery offshore, at the Luiperd prospect. This "significant find", he said, "places our offshore petroleum play a notch higher".
The two gas finds "are delivering positive signals that we will succeed in developing these resources in line with our ocean's economy agenda".
The minister went on to say Parliament had received the Gas Amendment Bill on April 30. This aims to support investment in the gas sector and help drive gas infrastructure development.
Fossil fuel future
Mantashe made it clear that South Africa would continue to consume coal and petroleum resources for some time, even though the country has committed to a just transition.
The country has signed up power generation capacity and is working to contract more. In August, it will issue requests for proposals (RfPs) for 2,600 MW of renewable energy and 513 MW of storage.
In December, it will issue RfPs for 1,500 MW from coal and 3,000 MW from gas. Then, in January 2022, it will seek another 1,600 MW of renewable energy.
Mantashe also noted progress in securing LNG for power supplies. Environmental impact assessment (EIA) studies have been carried out on three 1,000 MW gas to power projects in special economic zones. LNG import plans are not without controversy.
Recommended for you

ReconAfrica nears completion of seismic amid complaints