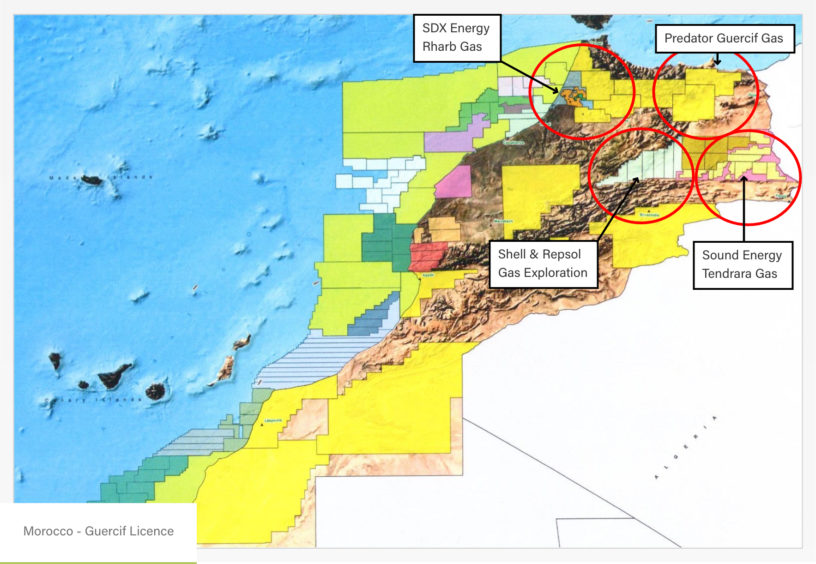 Predator Oil & Gas Holdings has spudded the MOU-1 well, in Morocco.
The company spudded the well on June 20. It should take 20 days to drill and run wireline logs. Predator said it considered the well to be a tight hole and would not release any more information until it had evaluated the wireline logs.
"We are delighted to have completed the rig mobilisation, rigging up and spudding of the MOU-1 well safely and in complete alignment with the pre-drill schedule," said Predator CEO Paul Griffiths.
"This is an exciting well for the company and its shareholders and represents the culmination of work over the last 18 months, during the COVID crisis, to create the opportunity to drill in Guercif at this time."
He thanked those who had worked on the drilling programme for the Moulouya prospect. This included state-owned Office National des Hydrocarbures et des Mines (ONHYM).
On June 16, the Star Valley Rig 101 was on its way to Guercif to drill the well. Predator completed civil works and construction on June 11.
Predator has said the Guercif licence has Tertiary gas potential, less than 10 km from an export pipeline.
Griffiths had previously said that drilling the well is "potentially the single most important catalyst to creating near-term shareholder value over the last 3 years".
Predator is also taking part in potential LNG imports to Morocco. The company is participating in a call for an expression of interest in the North African state.
Recommended for you

ILF, Doris win PMC work on huge pipeline project