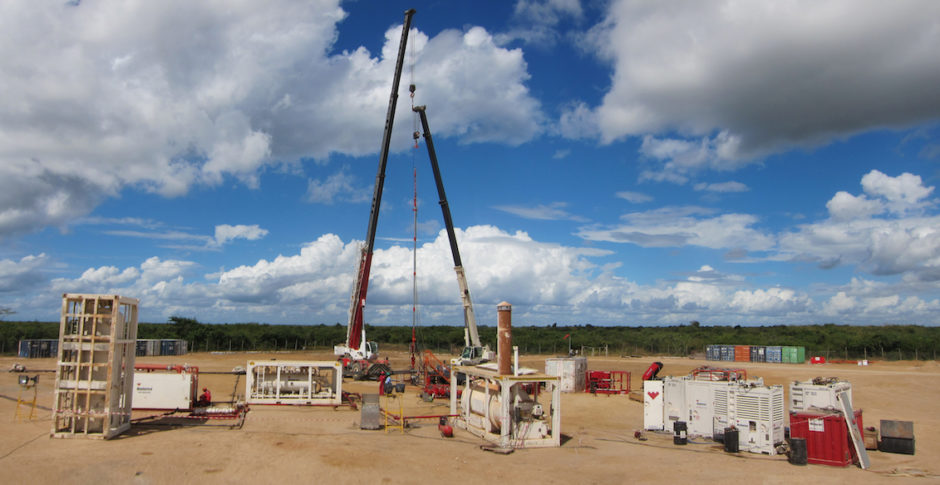 ARA Petroleum Tanzania (APT) expects to begin acquiring 3D seismic this quarter.
It will then start drilling the Chikumbi-1 well early in the third quarter of 2022. The company had previously planned to spud this well in early 2022.
The operator opted to push back the well in order to gain the insights from the seismic.
Assuming the exploration and appraisal well is successful, it expects first gas from the Tanzanian project by the end of 2024. The delay in drilling has moved back the projected start slightly, from September 2024.
APT is working on the project alongside Aminex and Scirocco Energy. The latter two have provided updates on the Ruvuma licence.
The new seismic will cover 454 square km. Tendering has been completed. The next step is for the Tanzanian authorities to approve the contract.
APT has also reinterpreted existing 2D seismic. As such, Aminex reported, it now believes the Ntorya gas reservoir to be the product of a "stacked, high-energy channelized sand system".
This suggests a mean risked gas in place figure of 3.02 trillion cubic feet. Of this, 1.99 tcf would be recoverable.
ARA "has been actively progressing the Ntorya discovery towards a significant work programme in 2021-22", said Aminex executive chairman Charles Santos.
"The 3D seismic will be essential in optimally locating the Chikumbi-1 well to derive the most value in determining both reserve and development potential," he continued. This approach will "optimise the potential of the asset and, with the new seismic, further verify the significant additional reserve potential identified by the operator".
Aminex said spending on the project is $23 million gross.
Previously, Aminex has reported that the parties would drill Chikumbi-1 to a total depth of 3,485 metres. It would target the proved Cretaceous gas reservoir and a deeper Jurassic exploration prospect.
Recommended for you

Japan's INPEX pursues giant CCS hub as part of clean energy future in Australia