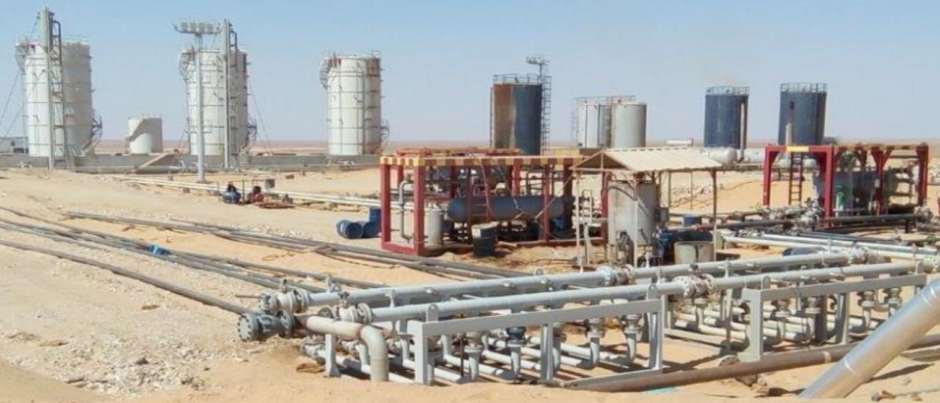 It is the "greatest time to be in the industry", United Oil & Gas CEO Brian Larkin told Energy Voice, following the announcement of the company's interim results.
"There is so much opportunity right now. Historically whenever industries have gone through transition that has always created new opportunities and this is no different," Larkin said.
United's core asset is a 22% working interest at Egypt's Abu Sennan licence. Production net to the company averaged 2,730 barrels of oil equivalent per day in the first half, peaking at 2,937 boepd in the second quarter.
However, it has reduced the full-year forecast to 2,100-2,300 boepd. The company cut expectations largely as a result of water issues at the ASH field, and largely to a single well, ASH-2.
The well began producing at 5,000 bpd, far higher than initial expectations. "We always knew it would water out, although such a high water cut so quickly did take us by surprise," Larkin said.
However, since the end of August, the water cut has stabilised and the company is now confident it will maintain at current levels. "In the 12 months of production from the well, we've made five times our money back" on the ASH-2, Larkin said.
Drill ready
United also has confidence in continued discoveries on Abu Sennan. An exploration well found around 10 metres of net pay earlier in September, leading to the addition of another development well to this year's programme. That should spud in five to six weeks, with a result before the end of the year.
"There's wide upside. We want to capture as much of that as possible so we have a new four-well drilling programme in 2022," Larkin said. The company plans to drill another four wells in 2023 and 2024 each.
United has hedged 35% of its oil production at $60 per barrel, as part of its BP debt facility. It also has a long-term gas contract that provides certainty on pricing.
"It's one of the best times to be in the industry," Larkin continued. "Companies like ours can ride the peaks and troughs. We came out cash positive from last year, despite the oil price drop. We survive the tough times and flourish in the better."
United has not raised cash for two years and has sold off its UK and Italian assets. "This helps reduce our reliance on the equity markets," he said. The company has talked about M&A moves, with Larkin noting that North Africa was one place under consideration.
United also has frontier exploration in Jamaica, at the Walton Morant licence. It launched a farm-out process in April with the aim of bringing in a partner.
"That's a world-class exceptional play with a drill-ready prospect. It's just missing a partner," Larkin said. Noting the demand was up and a shortage of major discoveries in recent years, prices will naturally increase, he continued.
"The only way is to buy companies or make discoveries. Jamaica is well placed to form a part of that dialogue."
Recommended for you

Upstream oil and gas M&A opportunities in Indonesia for 2023