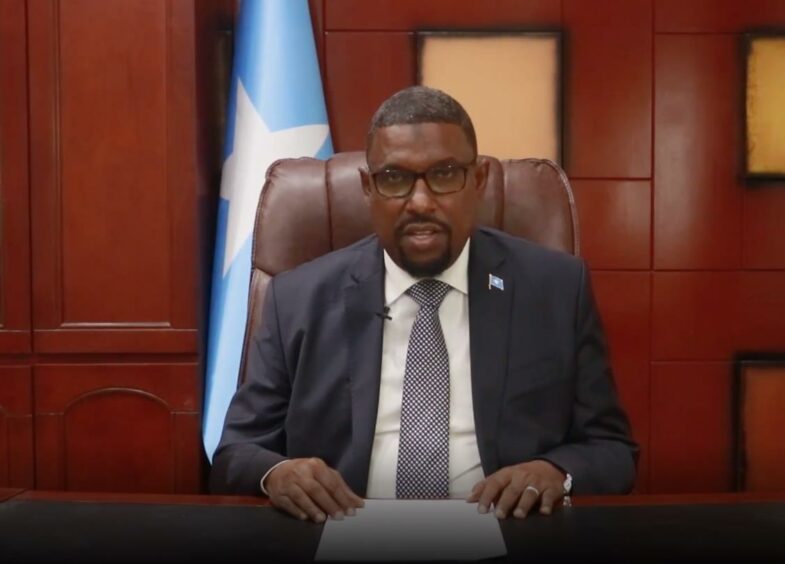 A US company claims to have signed up exploration acreage offshore Somalia but is now facing opposition from the presidency and the Auditor General.
Coastline Exploration said it had signed seven production-sharing agreements (PSAs) with the federal government of Somalia. Announcing the deal on February 19, the company said it would explore for oil and gas on the many prospects and leads in these offshore blocks.
However, Somali President Mohamed Abdullahi Farmajo has denied that the agreement is valid. A statement said the presidency had not been consulted on the deal with Coastline and announced the "nullification" of the deal. In particular, it said such a deal would contravene a presidential decree forbidding such agreements during elections.
Those who strike such deals, it said, were taking advantage. The authorities would hold them to account.
Coastline CEO William Anderson said the Somali government and Minister of Petroleum had worked to ensure the required legal and policy infrastructure was in place. Agreements on revenue sharing and the establishment of the Somali Petroleum Authority (SPA) would "provide continuing support for the anticipated growth in the sector".
Somali Minister of Petroleum & Mineral Resources Abdirashid Ahmed confirmed the signing of the deal with Coastline in a statement. "Exploration will be commencing soon", he said, saying there would be many more PSAs to come.
Back to Soma
Somalia launched its offshore exploration hopes in 2013, striking a deal with UK-based Soma Oil & Gas. Soma was backed by a Georgian businessman, Alex Djaparidze, who sold Eurasia Drilling Co. (EDC) to Schlumberger. Djaparidze sits on the board of Coastline. Furthermore, Coastline CEO Anderson was a board member at Soma.
Coastline chairman Jake Ulrich said the company's negotiations with the government had been rigorous.
"This marks a defining moment for the country. The way is now open for other oil and gas companies to join us in our quest for commercial discoveries through the current licensing round and also through direct negotiations with the Somali oil and gas authorities," Ulrich said.
Coastline reported that high-ranking officials from the SPA had witnessed the signing ceremony. Minister Ahmed's statement also quoted the chairman of the SPA Abdulkadir Aden Mohamud as saying the agency was in a position to "move this critical industry forward on behalf of the Somali people in partnership with our international partners".
On February 20, the Auditor General said it had lodged a legal case with the Attorney General. The oil ministry had signed an "unlawful agreement", it said. The agreement, it said, "violates the constitutional amendment and are a risk to the Somali resources and the coming generation".
The agreement is invalid, it said. The agency asked for the Ministry of Internal Affairs to launch an investigation into the matter.
Ulrich was previously at Sterling Resources and was an advisor to Och-Ziff. Anderson was previously also on the board of Gulf Marine Services (GMS).