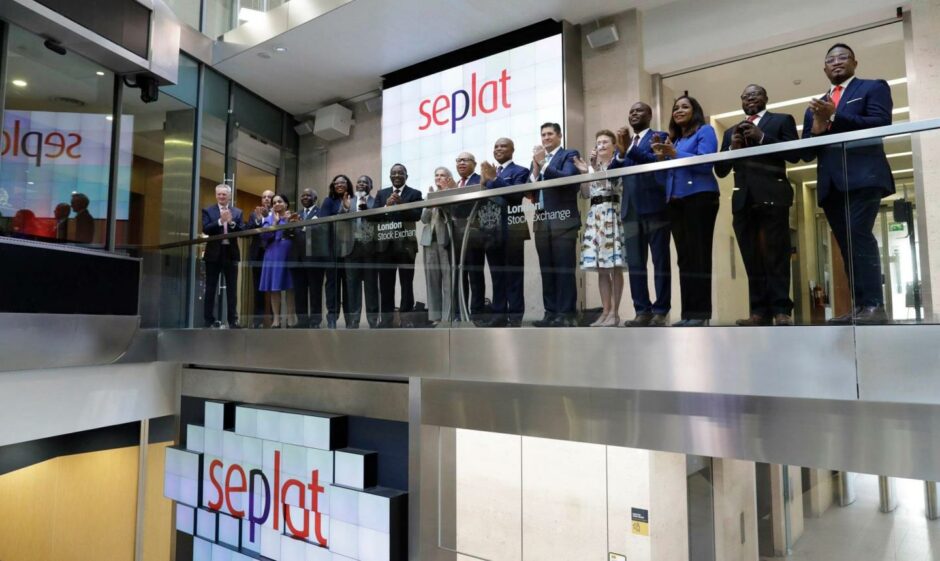 London-listed Seplat Energy has announced a deal to acquire ExxonMobil's Nigerian unit.
Seplat will pay $1.283 billion for Mobil Producing Nigeria (MPN), with a potential for another $300 million. MPN produced 95,000 barrels of oil equivalent per day in 2020, of which 92% was liquids.
Seplat CEO Roger Brown said the deal was in line with the company's drive to be Nigeria's leading independent.
"The acquisition is a perfect fit with our strategy to build a sustainable business and deliver energy transition in Nigeria. Our financial strength has enabled us to attract high quality local and international capital providers to fund this transaction without diluting our existing shareholders and reflects our deliberate approach to capital allocation."
Seplat will pay a deposit of $128mn. The board expects the sale to close in the second half of 2022. It will be classified as a reverse takeover.
The deal will deliver "extensive low-cost and low-risk production opportunities" in the near term, Brown said. It will also provide scope for "longer-term opportunities to monetise our significant gas resources through domestic and export opportunities".
"This sale will allow us to prioritise competitively advantaged investments in our strategic assets, and it supports the Nigerian government's efforts to grow its oil and gas operations," said Liam Mallon, president, ExxonMobil Upstream Oil and Gas. "We value the relationships we have spent decades building with the government and people of Nigeria, which will continue as we maximise the value from our deepwater operations."
On the up
After the deal completes, the company will have increased production from 51,000 boepd to 146,000 boepd. Seplat will also boost its 2P liquid reserves from 241mn barrels to 650mn barrels.
The $300mn contingency is based on Brent averaging more than $70 per barrel and the assets producing more than 60,000 boepd in a year.
MPN has a 40% stake in OMLs 67, 68, 70 and 104. It also has stakes in the export infrastructure, most notably the Qua Iboe terminal. MPN will operate as a standalone subsidiary of Seplat.
The deal does not include Exxon's deepwater assets in Nigeria. It will continue to hold the Erha, Usan and Bonga developments, via Esso Exploration and Production Nigeria and Esso Exploration and Production Nigeria (Deepwater).
Seplat will finance the deal through a combination of existing cash and credit facilities. It will also use a new $550mn senior term loan and a $275mn junior offtake facility.
The sale is subject to approval from the petroleum minister and the Nigerian Upstream Petroleum Regulatory Commission (NUPRC) and the Nigerian Federal Competition and Consumer Protection Commission.
Seplat chairman ABC Orjiako described the deal as "transformational" for Seplat. It "strengthens our partnership with the national oil company, the NNPC, and consummates the spirit of the newly enacted PIA".
Updated at 2:07 pm with comment from Exxon's Mallon.
Recommended for you

Exxon units declare force majeure on Nigerian oil exports