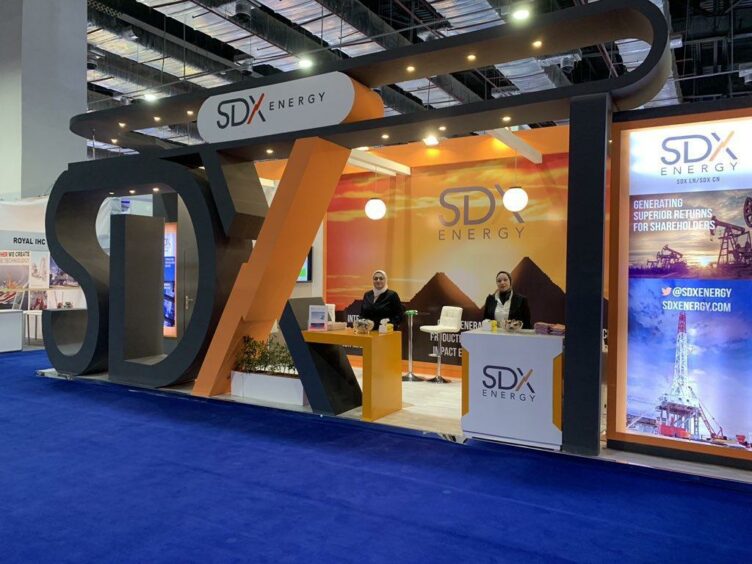 SDX Energy has begun producing at the MSD-25 well in Egypt, shortly after drilling the well.
The well should reach gross production of around 300 barrels per day. The operator drilled the well in February, announcing it had discovered nearly 85 feet of net pay.
After perforation, tie in to facilities and flow testing, it is producing. The company drilled the well on the Meseda field, on the West Gharib concession, in which SDX has a 50% stake.
"We are pleased to get MSD-25 quickly and successfully connected to our infrastructure," said SDX CEO Mark Reid.
The MSD-25 is the second in a 13 well programme at West Gharib. The drilling programme aims to increase production to as much as 4,000 bpd by early 2023.
In order to accelerate development, the company is contracting a second rig for the campaign. With Brent averaging $68 per barrel in the first nine months of last year, the netback from production was $35 per barrel.
"MSD-25 and the rest of the planned wells are expected to significantly boost the production and cashflow from these fields in the coming months and I look forward to updating the market further as the campaign progresses," Reid said.
The rig is now moving to the MSD-20 well, which should spud within the next two or three weeks. The second rig should begin work at the MSD-24 well in mid-April.
SDX began drilling an exploration well at its other Egyptian licence, South Disouq, on March 4. The SD-5X well should reach total depth in around three weeks. It has a 40% chance of success. The well is targeting a gas resource of 11 billion cubic feet.
If the SD-5X comes in on target, SDX plans to connect the well to the central processing facility (CPF) and begin production by the end of June this year. It will drill two more wells at South Disouq this year.
CEO Reid said if the drilling is successful it "could extend the production life of the asset by a further two to three years".
Recommended for you

IHS sketches out development plans for Africa's Atlantic discoveries