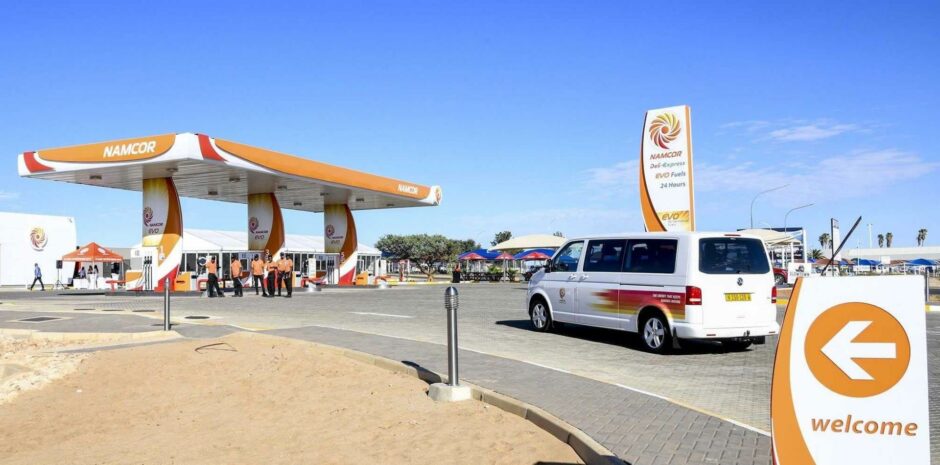 Namibia aims to reach production from its Venus and Graff discoveries by 2028, Immanuel Mulunga, managing director of Namcor has said.
Mulunga, speaking at the Namibia International Energy Conference (NIEC) in Windhoek, noted that Shell and TotalEnergies had made the two finds in February this year.
"The plan is now to appraise these discoveries and come up with options and hopefully begin producing oil by 2028," Mulunga said.
Petroleum commissioner Maggy Shino noted the challenging environment. TotalEnergies' Venus well is "one of the deepest wells in Africa", she said. "We are now analysing further in order to make a decision on how to advance, we're working on establishing the production profile. That's the work we are busy with now."
The French company's general manager for Namibia, Adewale Fayemi, described the Venus find as a "huge gamechanger".
Total operates two blocks in Namibia, Fayemi said. "By the end of the third quarter, we plan to start the appraisal campaign. We will drill one well and test it and see how it flows. Then we'll go back to the first well and see how it flows," he said.
"The strategy is for us to monetise resources as soon as possible. Once we've done those two tests, we can proceed to a final investment decision (FID) and start developing." Fayemi warned that there would be challenges, though.
The company drilled the well in around 3,000 metres of water, 320 km offshore. "It's a multi-billion dollar investment. I'm not aware of anything as deep in the world," he said. "We cannot do it alone."
Onshore
Shino also mentioned Reconnaissance Energy Africa, which is working in the eastern part of the Owambo Basin, which the company refers to as the Kavango Basin.
The company drilled two wells, she noted. "In one well, it discovered at least 200 metres of hydrocarbon shows and the other found more than 300 metres." There are a number of plays now under consideration as a result of these wells, she said. "The main one is the post syn rift graben, that we think is going to be the biggest play producing onshore."
ReconAfrica has come under fire from some quarters over alleged environmental mismanagement. The company – and Shino – have disputed this.
"What you are hearing in the media about the damage is mostly very untrue", she said, describing it as "misinformation". Namibia has a number of challenges, economically and with unemployment. "Developing these resources is key to changing the economic status of Namibia," Shino said.
"I would like to challenge the ministers to work a little bit faster than everywhere else. If appraisal and development elsewhere takes two to 10 years, in Namibia we should be able to do it in two years."
Expansion
One area of development is for Namcor. The company is largely involved in the downstream but now has stakes in discoveries and is moving abroad.
Last week, Namcor signed up to take acreage in Angola through a Sonangol sale process. It has been approved to take a stake in the producing Block 15/06. It is also to acquire a stake in two exploration areas, Block 23 and 27.
Mulunga also said Namcor was eager to position itself in terms of the energy transition, which includes green hydrogen. "We will start recruiting and transform ourselves into an energy company, not just an oil and gas company. In the next five years, Namcor will transform into a world-class NOC that delivers value to all stakeholders," he said.
Recommended for you

Africa Oil rides expectations with drilling in Namibia, Nigeria