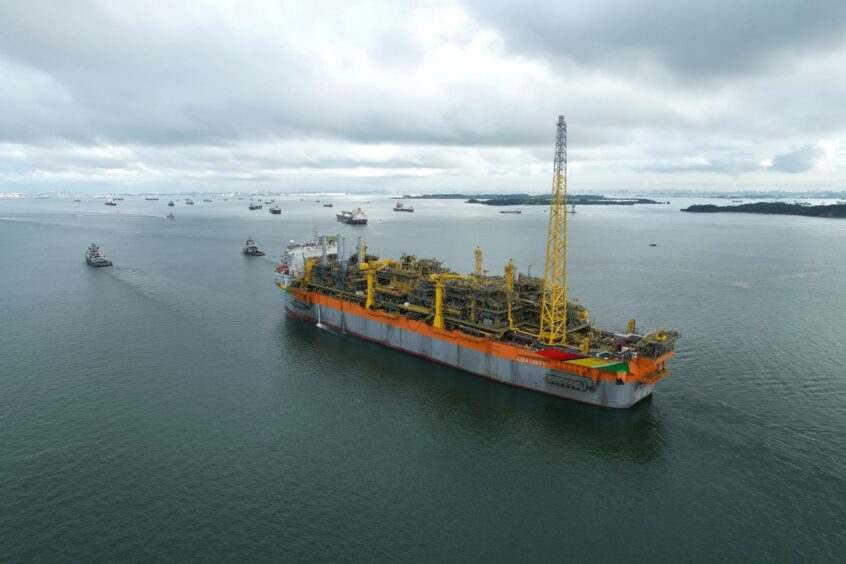 Wildcat Petroleum has signed a reconnaissance permit covering 20 blocks offshore Sierra Leone, covering 24,000 square km.
The company will analyse geological and geophysical data on the area in a bid to pick out the most prospective blocks. Wildcat said it would take into account recent deepwater discoveries, including from South America and Namibia.
The company aims to "complete a deal which would transform [Wildcat] into a profitable, debt free, dividend paying oil company", said chairman Mandhir Singh.
"The extent of the blocks covered by the Sierra Leone deal indicates [Wildcat's] ambition and the size of assets it is trying to secure. Although the Sierra Leone endeavour is an exploration project, the company's top priority is to a secure a stake in a producing asset(s) with resources in the billions of barrels."
Wildcat has previously set out plans to launch a blockchain token linked to barrels of oil underground. There was no mention of blockchain in its statement on Sierra Leone.
Sierra Leone launched a direct negotiation process in April 2020. It closed this window on April 30 this year. The country will launch its 5th licence round at the Africa Energies Summit, in London next week.
Wildcat's 20 blocks are: 72, 73, 91, 92, 110, 111, 112, 128, 129, 132, 144, 145, 146, 147, 148, 149, 150, 162, 163 and 164. These are 16 whole blocks and four part blocks: 149, 150, 163 and 164.
The permit is not exclusive and does not give Wildcat pre-emption rights. If the company does find a block that it believes has oil potential, it will launch negotiations with the Petroleum Directorate of Sierra Leone (PDSL).
Missing billions
Wildcat's permit covers two uncommercial oil discoveries, Mercury and Jupiter, drilled by Anadarko Petroleum and Tullow Oil. Eight wells have been drilled, of which three are sub-commercial and three have hydrocarbon shows.
Given the lack of a commercial find, and falling oil prices, companies relinquished blocks. Subsequently, though, companies have made major discoveries in the Guyana-Suriname Basin and the Venus and Graff finds in Namibia.
Wildcat noted the Cretaceous deepwater fan potential, where African Petroleum had estimated blocks may hold 2.5 billion barrels.
Sierra Leone may offer Wildcat "an exciting and economical way to access a share of potentially billions of barrels of oil resources", it said.
Lukoil drilled the most recent well offshore Sierra Leone, in 2013. It drilled the Savannah-1X well in 2,153 metres of water, finding around 3 metres of oil pay.
PDSL launched the 4th licence round in 2018. It suspended the offering in 2019 before dropping it entirely.
GeoPartners signed an agreement with PDSL in April to acquire new geophysical data. On the other side of the Atlantic, companies have discovered 15 billion barrels of oil or more.
"There should be similar volumes waiting in the eastern twin in Sierra Leone," it said. GeoPartners aims to "help resolve the mystery of locating the missing billions of barrels".
Recommended for you

Sierra Leone extends offshore round